Big Boss Benefit to be headed by The Mark of Cain, Iron Sheiks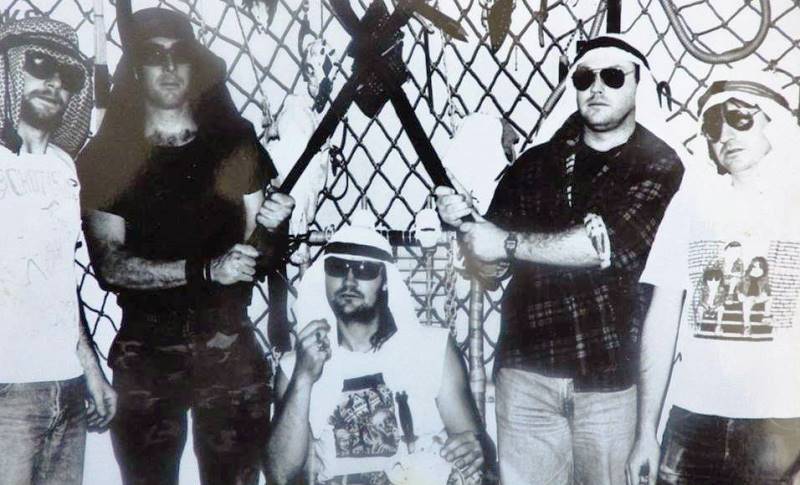 If you're are in Adelaide on Friday, June 7 then get on down to Fowlers Live where The Mark Of Cain will be performing a very rare live show in benefit of their good friend and original vocalist Rod Archer, aka Big Boss, who is battling cancer.
The Iron Shieks - another former band of Rod's that's pictured above - will be reforming and rounding out the all-Adelaide bill will be The Plague (reforming for this show only) and Crackling Static Fuzz.
Bring your money with you as there's be merchandise and some special artwork for sale including rarities from the Cosmic Psychos. Attendance numbers will be limited to 500. Tickets are just $25 and available here. The Facebook event is here.
Tags: the mark of cain, benefit, big boss, iron sheikhs