Birdman box set just a shot away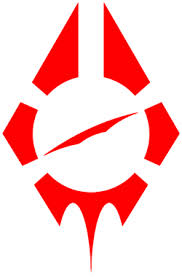 The planned Radio Birdman CD box set of previously released albums paid with bonus material from the vaults is now tracking for a late July release, it has been announced.
In a blog post on his website, founding guitarist Deniz Tek announced that the box set will be accompanied by vinyl re-issues - including a double gatefold LP of the legendary Paddington Town Hall gig of December 1977.
The Paddo Town Hall LP is set to precede the CD box and is scheduled for early July.
"These releases are completely independent, funded and managed by the band, with full artistic control and freedom from any industry influence," Tek writes. "Doing it this way has resulted in long delays and personal expense, but the end result will be the best possible quality records for you, and no unwanted compromises for us."
The's three classic albums were recently remastered under the supervision of Tek and vocalist Rob Younger.

The third and last Paddington Town Hall concert of 1977 is widely regarded as one of the greatest shows the band ever played and only two songs from it (Breaks My Heart", "Dark Surprise") have been on an official release, "The EPs."
Tek recalls: "The full house crowd went berserk, essentially destroying the venue and part of the surrounding neighborhood in the process.
"After this show, it was considered that further Sydney appearances, for the time being, were just too volatile and dangerous. The band split for the UK soon after.
"Fortunately the event was captured by Trafalgar Records engineers on multitrack tape, resulting in a studio-quality recording."
The CD box set project began almost four years ago when a number of two-inch 24-track tape reels (inherited from Trafalgar Studios) were found at Albert Studios in their archives. These tapes contained the original tracks of nearly all of the studio recordings that Radio Birdman made at Trafalgar Studios during 1976-77.
"This treasure trove of sound included many outtakes, interesting alternate versions of known songs, and a few songs that have never been released in any format," Tek says.
"After sorting through literally hundreds of tracks, I selected some of the best and most interesting cuts for release. These have been mixed and mastered, and are now ready to go.
"Our plan is to have remastered CD's of the original albums and EP, and each will come along with an 'alternate universe' bonus disc from the same sessions, made from the previously unheard tapes."
The box will also contain a 64 page book of photos and memorabilia. Final work on the book and artwork is in process now.
No word on a rumoured DVD of rare and unreleased footage but we'll update you when we know more.
Tags: deniz, tek, radio, birdman, box, rob, younger, radios, appear