Blink and you'll miss these Babeez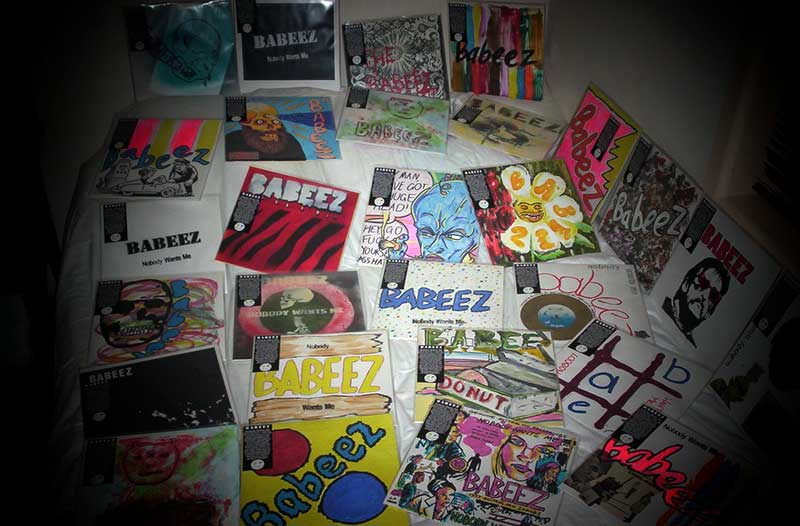 You have to hand it to the guys at Melbourne label Buttercup Records - they do vinyl re-issues right. Their latest effort, paying homage to seminal Melbourne 1977 punks Babeez, might be their most audacious yet.
An LP that encompasses all the band's known studio recordings is one thing - producing it in limited editions with tailored covers is another.
A follow-up to the hand-painted run of the recent but now deleted seven-inch singles, "Nobody Wants You" features the 1977 song of the same name with a bunch of tracks, many unheard other than on the aforementioned 45.
The hand-numbered configurations of 100 copies each are:
VERSION # 1 - Hand crafted sleeves, Painted, stencilled, drawn, screened etc... on wild FLURO VINYL with 12pg Booklet of Notes /Interviews (Gavin Quinn /John Murphy etc..), Plus a A3 Colour sheet of thumbnails of all the covers (some covers are in multiples) plus a Download Code.
VERSION # 2 - Same as the above but on PURPLE vinyl with all Inserts
VERSION # 3 - These ones all have a hand stencil /spray cover of the band name and title but on GINGER BEER coloured vinyl with all above mentioned inserts
VERSION # 4 - This edition is a retail store only release featuring a piece of 120 Grit A4 Sandpaper spray stenciled with band name and title on CLEAR VINYL with all Inserts.
These wil not last. More details at the label website.
Tags: buttercup records, babeez, nobody wants me