Catch Leadfinger and The Saloon Daddies...on the quiet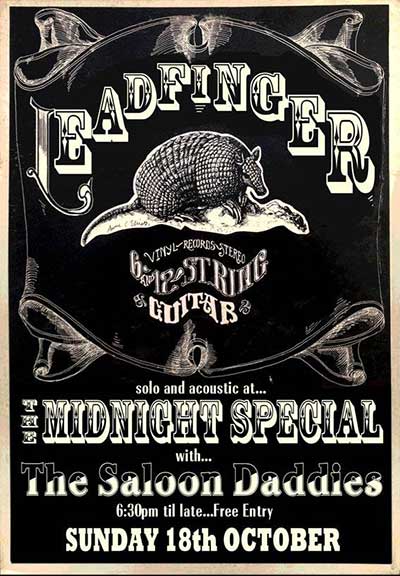 Hey Sydney: you don't wanna miss rock royalty, Stewart 'Leadfinger' Cunningham in rare solo mode (playing both six and 12-string acoustic guitars) at the Midnight Special in Newtown on Sunday, October 18.

Leadfinger's history speaks for itself - The Proton Energy Pills, Brother Brick, Asteroid B612, Challenger 7, The Yes Men - and the opportunities to see him this stripped back and intimate are few and far between.

Joining him are acoustic alt-country punks, The Saloon Daddies. Entry is free and it's an early start at 6pm.
Tags: leadfinger, live, saloon daddies