Details

By

The Barman

The Barman
Cheap Trick tribute looms on Aussie label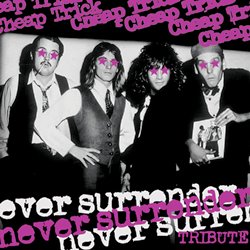 Perth's powerpop label punching way above its weight, Zero Hour Records, has announced a double CD tribute to Cheap Trick.
The 38-song collection includes music from The Affections, Rob Smith and Danny McCarthy, Plasticsoul and Spike Priggen and is due out on May 22.
Pre-orders get a swag of extras and you can take the plunge here.
You can also pick up dirt cheap stuff from Dom Mariani (his unplugged acoustic album is an underrated gem), Turnaround and a slew of lesser-known acts from the garage-pop underground.