Cherie of a tour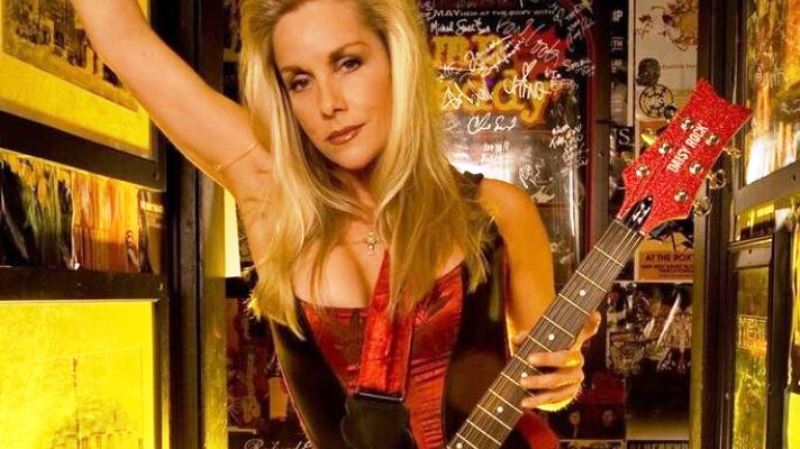 The voice of The Runaways, Cherie Curie, is heading to Australia and New Zealand in May and June for her first Antipodean tour.

The Runaways burst onto the LA scene in 1975 with a 15-year-old Currie out front screaming the instant classic "Cherry Bomb!" The Runaways created a sensation wherever they appeared and quickly catapulted from playing small clubs to selling out major stadiums—headlining shows with opening acts like the Ramones, Van Halen, Cheap Trick and Blondie.
The band's second album featured the call-to-arms hit "Queens Of Noise" and Cherie's bandmate Joan Jett's "I Love Playin' With Fire".
The Runaways were riding a wave of out-of-control international touring, hit singles (including "Heartbeat" and Lou Reed's "Rock and Roll"), and platinum albums. But the rollercoaster started moving too wildly for Cherie who departed and released her first solo album at the age of 18.
Bandmates Joan Jett and Lita Ford also went on to solo success of their own.

Cherie recorded a number of albums with her twin sister Marie and later embarked upon a film career including roles in "Foxes" (alongside Jodie Foster), "Parasite" (which featured a young Demi Moore in a supporting role), and Steven Speilberg's "Twilight Zone, The Movie".
In 2010, Dakota Fanning portrayed Currie in "The Runaways", a biographical drama film executive-produced by Joan Jett and based on Cherie's own memoir, "Neon Angel", which recounted life in the band and Cherie's traumatic experiences with drug addiction, sex abuse, and her broken family.

Cherie also appeared in the documentary "Edgeplay", a documentary on her former band, produced by former Runaways bass guitarist Vicki Blue. As well as performing on stage, Cherie is a wood-carving artist, using a chainsaw to create her works. She opened her own gallery in California in 2005.

She released a new solo album, "Reverie", in 2015 which features appearances from ex-Runaways bandmate Lita Ford and the final production work by former manager Kim Fowley.

Recent live setlists have includeed "American Nights", "Is It Day Or Night", "Heartbeat", Queens Of Noise", "California Paradise", "Midnight Music" (all The Runaways), Lou Reed's "Rock and Roll", "Do You Love Me" by KISS and David Bowie's "Rebel Rebel".
Currie and her new band recently popped their proverbial "cherry" with an exclusive eight-show tour of the U.K. that ended up selling-out in many major markets including London.
MAY
New Zealand
20 - Kings Arms – Auckland
21 –Bodega – Wellington
22 – Churchills - Christchurch
Australia
26 - The Triffid – Brisbane
27 - Manning Bar – Sydney
28 - Corner Hotel - Melbourne
31 - The Gov – Adelaide
JUNE
1 - Rosemount Hotel - North Perth
Tags: runaways, cherie currie, joan jett, lita ford, kim fowley