Cradle of Filth to tour Australasia, baby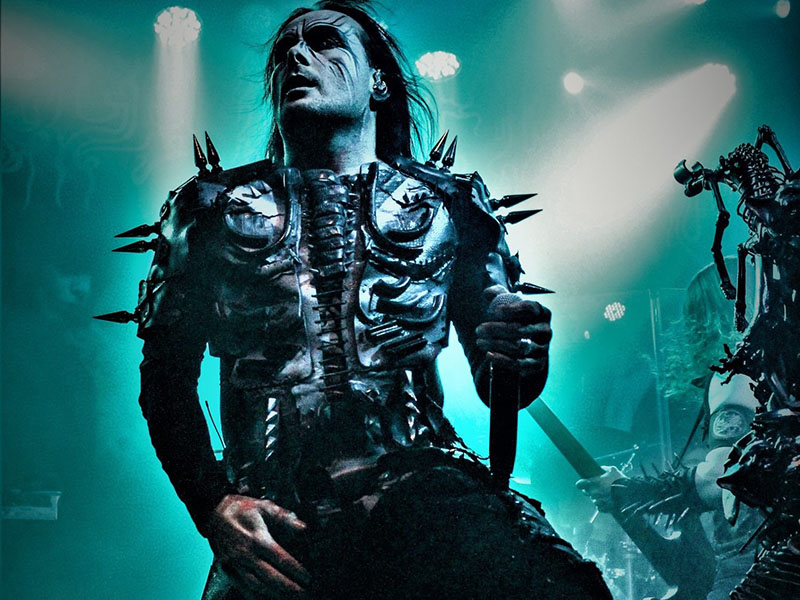 Some of you know who Cradle of Filth is. Some don't. They're an extreme metal band from England. Well, they're a lot more than that, which is why I'm excited.
Think Slayer. Venom. The theatrical, symphonic show, the theatrics, the make-up. Like Venom, "they're big, but also mysterious". They started in the black metal area in 1991. And developed, taking on some of the different metal subgenres.
And there's not long to go, either. Get out and immerse yourselves...
Cradle of Filth
Australia and New Zealand 2019
SEP
3- Capitol, Perth
4 - The Gov, Adelaide
6 - 170 Russell, Melbourne
7 - The Valley Drive In, Brisbane
8 - Metro Theatre, Sydney
10 - The Basement, Canberra
12 - Studio The Venue, Auckland
Robert Brokenmouth's Fun Cradle of Filth Facts:
Their Facebook page has 2.1 million followers.
Their website is flash as fuck.
The tour is billed as "Cruelty and the Beast".
Their last, and 12th, album, 'Cryptoriana. The Seductiveness of Decay', was issued in 2017.
The main vocalist is Dani Filth. He's a cheery looking Suffolk chap who pokes fun at those bands who hang around in the woods with pointy sticks and grim expressions. See them .
Dani describes "Cryptoriana" as being "infused with Victorian gothic horror ... 'Cryptoriana' implies the Victorians' infatuation with the supernatural, the grave and the fervently ghoulish. The subtitle, 'The Seductiveness Of Decay', further cements the attraction to death and the glittering lengthy process of self-annihilation..." The band have had ups and downs, and changes of members ... but they have a high work ethic and high standards.
But let a big fan of the band tell you: "Cradle of Filth were pioneers of symphonic black metal, combining keyboards with extreme metal. The album they are playing still had remnants of their early hammer horror influences and is a strong lineup. The (often literally screamed) vocals are like a modern take on poets and authors like Byron, Lovecraft or De Sade for example. Each album is thematic and the one they'll be playing - 'Cruelty and the Beast' is a tale about Elizabeth Bathory."
Sure, there's an element of self-conscious hyperbole to the band. Like KISS, they know their market. But they're not stupid about it. Anyone who can say that a collaboration "between Cradle of Filth and Taylor Swift is more evil than burning a church down" is worth investigating.
Oh, and they play Israel on Halloween this year, but I bet they won't get as much stick for it as Nick Cave did!
http://www.cradleoffilth.com/?fbclid=IwAR3Oed0MZIQ_yY8tPh8xybFnyhbU0oay70_4zViT9wUPEC37LVGi4JJKsVA
Tags: australia, new zealand, cradle of filth