Dead Boys Down Under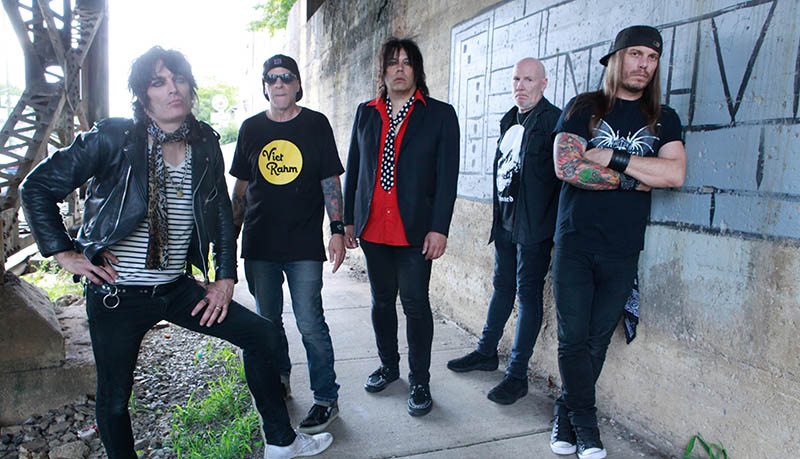 Dead Boys circa 2017.
The reformed Dead Boys play their first Australian shows in a long and storied history in 2023 with three East Coast gigs.
Guitarist Cheetah Chrome is the sole original player as infamous frontman Srtiv Bators left the planet in 1990. The band release a truie punk rock classic in "Sonic Reducer".
Dead Boys were formed by vocalist Bators, Chrome and rhythm guitarist Jimmy Zero in 1975 before bassist Jeff Magnum completed the first line-up. The original Dead Boys released two studio albums, "Young, Loud and Snotty" and "We Have Come For Your Children".
The Dead Boys were initially active from 1975 to 1980, briefly reuniting a few times in the mid-1980s, and then later again in 2004 and 2005 without Bators.
Chrome and Blitz reunited the band with a new line-up for a 40th anniversary tour along with a new album, "Still Snotty: Young, Loud and Snotty at 40", a re-recording of their debut LP. Blitz is absent from a current US tour.
Dead Boys Australian Tour
MAR
23 – The Zoo, Brisbane, QLD
Tickets
24 – The Bridge Hotel, Rozelle, NSW
Tickets
25 – The Corner, Richmond, VIC
Tickets