Dictator Top Ten stands down due to ill-health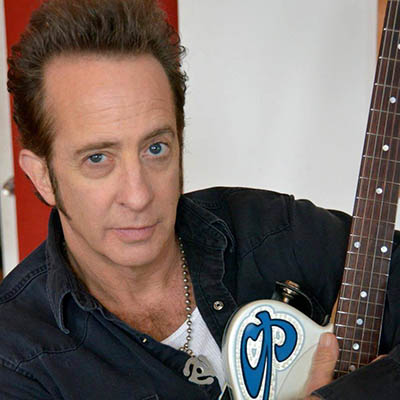 The reformed Dictators have announjced the sad news that Scott "Top Ten" Kempner is being forced to retire due to ill-health.
The band made the announcement on Facebook overnight, saying the rhythm guitarist and member of the Del-Lords has early stage dementia:
The Dictators are sad to announce that our brother Scott Kempner will be leaving the band due to health reasons. Scott has been diagnosed with early stage dementia, We spoke to him yesterday and he wants everyone to know he is feeling fine.
Our relationship with Scott goes back 50 years. The band was a shared vision and Scott's sense of rock and roll history and our place in it along with his arrangement and songwriting skills kept us on the right course over the years. We will be forever grateful.
As many of you know, The Dictators recently reformed, Scott's enthusiasm played a major role in our decision to make music again. We will miss his contributions in the future.
Tags: dictators, top ten, scott kempner, del-lords