Dictators re-assemble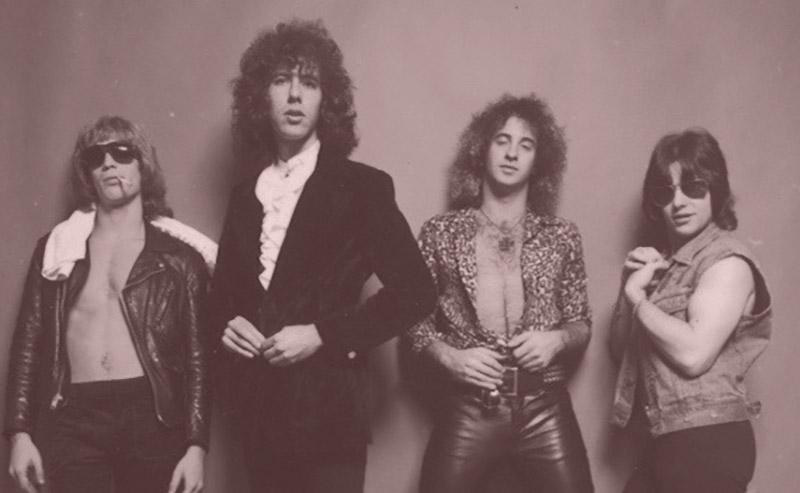 The original Dictators.
Hugely influential pre-punk pathfinders the Dictators are reforming to record and possibly play. But it will be without longtime vocalist Handsome Dick Manitoba, with the 'Tators reverting to their original configuration.
Bassist-vocalist Andy Shernoff confirmed the move today, saying he and guitarists Ross The Boss and Top Ten would re-convene with ex-Blue Oyster Cult member Albert Bouchard on drums. Shernoff, the songwriting member of the Dictators, said the line-up would soon be "recording a few tunes to feel things out".
Bouchard was a founding member of Blue Oyster Cult and left in 1981. More recently, he has been a producer and a member of Blue Coupe, a band he formed with original Alice Cooper bassist Dennis Dunaway.
The Dictators were formed by Andy "Adny" Shernoff in 1972 while attending The State University of New York at New Paltz. He was joined by Ross the Boss - aka Ross Friedman - and Top Ten (Scott Kempner). The trio rented a house in Kerhonkson, NY, where they rehearsed with various drummers.
The original recording line-up was Shernoff, Friedman, Kempner and drummer Stu Boy King. Manitoba was originally the band's roadie but had joined on vocals for the recording of the landmark album "The Dictators Go Girl Crazy!" King played with the Dictators for the first 18 months of their existence and passed away in 2018.
The Dictators dissolved in 2008 with Manitoba and Friedman carrying on with a different line-up as Dictators NYC. That band fell apart in 2017. Manitoba released a solo album in 2019, "Born in the Bronx". Friedman went on to heavy metal stardom with Manowar and tours with his own band. Shernoff has been playing solo in recent years.
Tags: dictators, manitoba, ross the boss, top ten, blue oyster cult, andy shernoff, handsome dick manitoba, albert bouchard , blue coupe