Friends go all the way to salute SPJ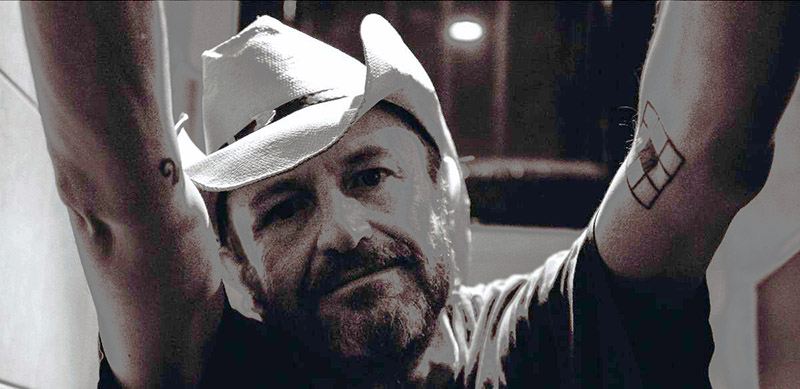 On what would have been his 65th birthday, the late Spencer P Jones has been paid tribute by way of a double LP of his own songs played by some of his friends. French label Beast Records and Melbourne imprint Spooky Records have released "All The Way With SPJ Vol 1" as a unique international tribute to the New Zealand-born, Australian rock'n'roll cult hero and underground icon.
Spencer died on 21 August 2018 at the age of 61 and was a noted guitarist and singer-songwriter, known for his work with the Beasts of Bourbon and the Johnnys as well as wider associations with artists including Rowland S. Howard and the Drones.
SPJ was also something of a gun for hire who worked with a number of international acts including, most famously, the Gun Club. Although he chose the underground as his primary base of operations, he occasionally worked with some of Australia's biggest names, Paul Kelly and Renee Geyer included.
Years in the making – indeed Spencer was able to work on a number of tracks early on in the piece – "Al The Way…" includes some significant internationals like Kid Congo Powers (Cramps and Bad Seeds) and great American singer-songwriter Alejandro Escovedo.
The cast is primarily Australian and includes friends and fans like Adalita, Chris Bailey of the Saints, Jim Moginie of Midnight Oil, Johnny Casino, the Drones, Claire Birchall and Hoss. The record was co-produced by Spencer and James McCann.
Its release precedes the soon-to-be-announced publication of a Spencer P Jones biography by Melbourne author and I-94 Bar reviewer, Patrick Emery.
"All The Way With SPJ Vol 1" is a limited edition vinyl double LP and a download via Bandcamp. All proceeds from the Bandcamp download go to Support Act, Australia's only charity delivering crisis relief services to artists, crew and music workers, as was Spencer's wish.
Tags: saints, beast records, beasts of bourbon, spooky records, spencer p jones, the johnnys, james mccann, kid congo powers, chris bailey, alejandro escovedo, all the way with spj