Details

By

The Barman

The Barman
HITS announce East Coast "disaster" run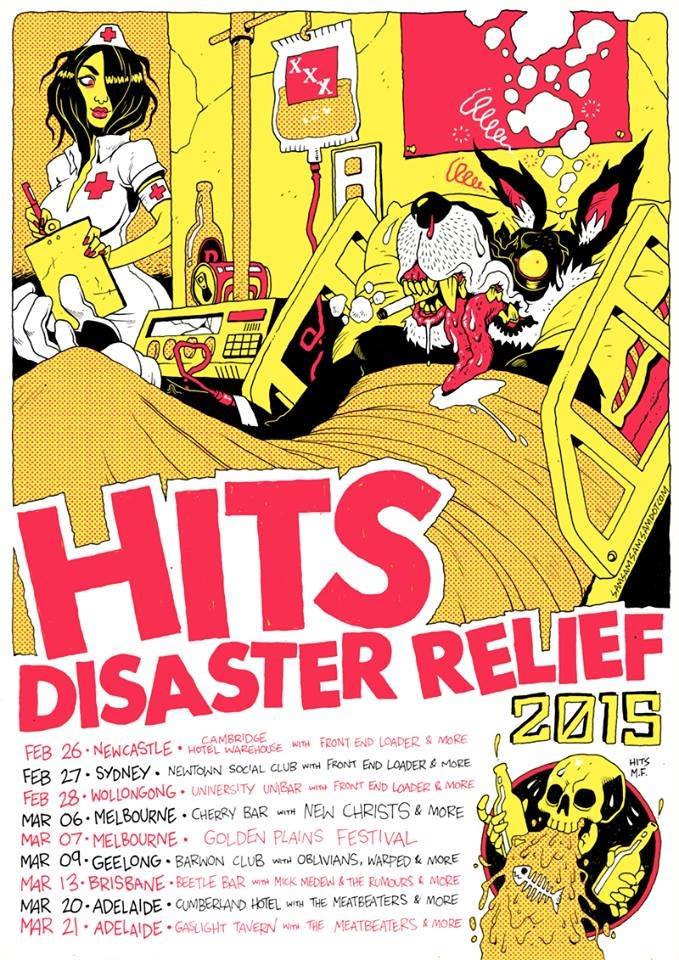 One of Australia's few remaining dangerous rock and roll bands, Brisbane's wonderful HITS, is heading out on the road again in February…and it's all in the name of Disaster Relief.
WTF? We'll let the band explain in its own words:
"As many of you already know 2014 was a bittersweet year us little Hitsies, but behind the scenes things went quite a bit shit.
"Gregor broke his leg quite badly, Evil is currently sporting two broken ribs and ringworm, Tam almost had her finger amputated, Stace fell off her balcony and someone tried to cut Andy's rats tail off while he was asleep. But we aint dead yet!!!
"We are hitting the road again with some of our best friends and bringin' our bullshit with us to spread across your toast like Vegemite."
Here's the word on the dates they'll play. More details about venues and supports as soon as they send 'em:
FEB 26. NEWCASTLE with FRONT END LOADER
FEB 27. SYDNEY with FRONT END LOADER
FEB 28. WOLLONGONG with FRONT END LOADER
MAR 6. MELBOURNE with THE NEW CHRISTS
MAR 7. GOLDEN PLAINS FESTIVAL (SOLD OUT)
MAR 9. GEELONG with THE OBLIVIANS (USA), WARPED + More
MAR 13 BRISBANE WITH MICK MEDEW AND THE RUMOURS
MAR 20 ADELAIDE WITH THE MEATBEATERS
MAR 21 ADELAIDE WITH THE MEATBEATERS