Homegrown powerpop extravaganza sprouts in Brisbane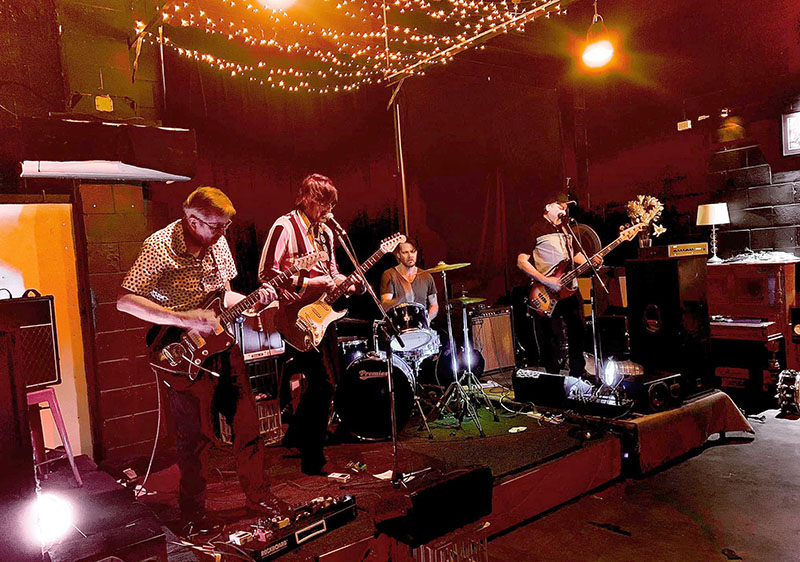 The Chordites head a night of brisbane powerpop.
Hey Brisbane! The Chordites, Generation Jones and Gift Horse: Three of the local scene's finest exponents of Powerpop together for a night of hooky, guitar-driven rock n roll - how can you not love that formula?
They're coming together from 6pm on Saturday, March 4 at the Cave Inn in Woolloongabba for a night of short songs, catchy melodies, power chords and Rickenbackers.
The Chordites members have played in The Daisygrinders, Subsonic Barflies and Death Of A Nun and bring a broad appreciation of a variety of versions of the rock sound - stretching from the late '60s Flamin' Groovies, Big Star and The Replacements, as well as the pop punk of The Ramones and the indie jangle of Teenage Fanclub. Their debut full-length, "Taking A Ride" was a corker.

Generation Jones say they love the classics – Elvis Bacharach, Burt Costello, Scott Walker, Mahatma Gandhi, Julian Cope, and other eccentrics. The band have released two EPs and an album, "Brand New Beggars". Gift Horse were raised on a strict diet of power pop, and play songs drenched in sparkling guitars and catchy melodies.
There will also be a tribute to the pantheon of powerpop – think: Big Star, The Records, Mathew Sweet, The (USA) Beat, Elvis Costello, and Fountains of Wayne.
Tickets are $10 and available here.
Tags: the chordites , generation jones, the cave inn, gift horse