Iconic piece of Radio Birdman hits eBay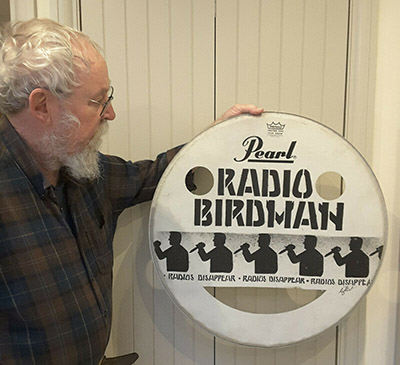 Time to get your skates on if you're cashed up and in need of a piece of Australian rock and roll history. Ex-Radio Birdman drummer Ron Keeley is parting with his infamous "Radios Disappear" drumface on eBay in the UK and it has only days to run.
Designed by bassist Warwick Gilbert, it was created but never used on the band's ill-fated tour of Europe in 1978 and has been in storage ever since.
Tags: radio birdman, ron keeley, ebay