John Dowler wants to have you in stitches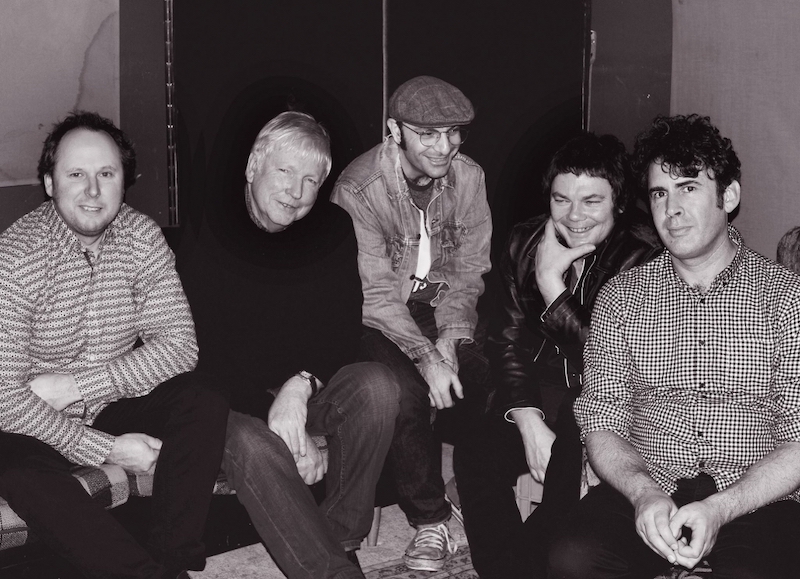 Australian cult power pop singer-songwriter John Dowler, best remembered for his groups Young Modern and the Zimmermen (and their classic 1985 single "Don't Go to Sydney"), is returning with a new album, "12 Stiches".
It's the second long-player for John Dowler's Vanity Project. and comprises 10 new band originals, a Brian Wilson tune and an interpretation of Split Enz's "Time for A Change". 


Half A Cow is releasing "12 Stitches" digitally and on CD on May 1 and it's preceded by an EP, "A Certain Reputation". It features the first single "Billy's Pizza" and three non-album tracks - new versions of Spare Change's acerbic and artful "Let's Get Rich Together" and the Zimmermen's chiming "Ordinary Man". Get it here.
The Vanity Project is the Melbourne-based vehicle for Dowler, a key figure in Australia's alternative rock'n'roll scene of the '70s and '80s. The Vanity Project touches on the art-pop rock of Dowlr's first band, Spare Change, and the pub folk-rock of his '80s band the Zimmermen, with the melodic pop rock outfit of the late '70s, Young Modern.
Key to the band are guitarists. Mark McCartney and Justin Bowd, who cut the jangle with some grunt and noise. Drummer Michael Stranges, who has also worked with Kim Salmon, drives with a light touch and punctuates perfectly, and new bass player Stephen O'Prey underpins things sweetly.
Dowler's voice, wry and mellifluous, has aged incredibly well, and is immediately recognisable.
The band entered Audrey Studios with producer Craig Pilkington (Killjoys, Archie Roach, Little Murders) in mid- 2019 to record "12 Stiches". Michael Barclay, Barb Waters and the Killjoys' Anna Burley popped in and provided backing vocals.
Tags: album, half a cow, young modern, john dowler, vanity project, 12 stitches