Details

By

The Barman

The Barman
Johnny Casino back for shows in Sydney and Melbourne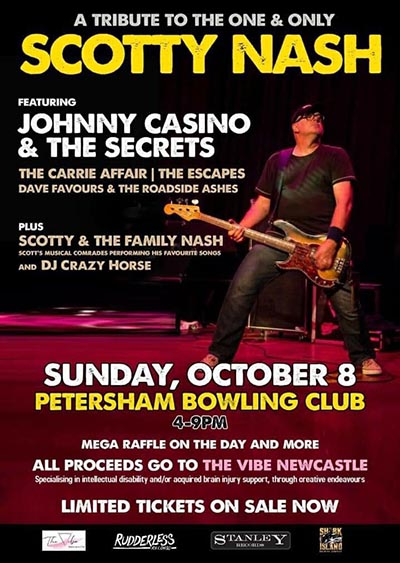 Ramblin' gamblin' guitar man Johnny Casino is taking leave of his adopted home of Spain in October to play two shows in Australia.
Sunday, October 8 he and The Secrets play Petersham Bowling Club on a tribute to late Asteroid B612 bandmate Scotty Nash.
Support will come from The Carrie Affair, The Escapes, Dave Favours and The Roadside Ashes and Scotty and the Family Nash, a supergroup of Nash musical mates.
The handful of tickets that remain for the 4pm gig are here.
In Melbourne, Johnny and The Secrets will play one night only at The Old Bar, Fitzroy, on Friday, October 6. Special guests are the Simon Juliff Band and Rockin' Pelmets. Tickets for that one can be had here.