Details

By

The Barman

The Barman
Lots to like about Little Lovers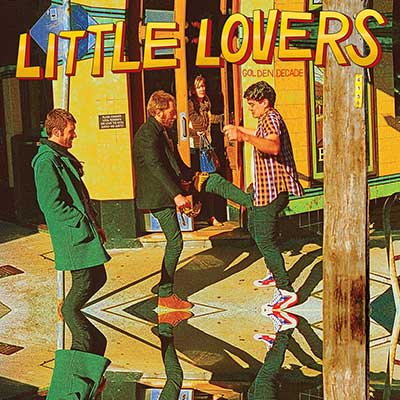 Founding member of Little Lovers, Wintah Thompson was dragged around every decent '90s music festival with Glenn Thompson, who in addition to being known as Wintah's dad was also a member of iconic Australian bands Custard, The Titanics and The Go-Betweens.
Over the years, Wintah's parents would encourage him to pursue a career in finance, or at the very least seek a life of reliable employment. Instead, he started a band.
Little Lovers proceeded to cut their teeth in the sunny backyards of Brisbane. They released their debut, self-titled, E.P. which shot to number-one on Australian independent charts. The track "Red Devil" became a Brisbane favourite and was regularly played on local radio and in Brisbane's indie clubs. A bunch of shows and supports followed before it was time to relocate and reform in Sydney.
After well over a decade, two cities, two drummers, 489 bassists and hundreds of gigs, both big and small, Little Lovers have finally released their debut album "Golden Decade".
Wintah Thompson's songwriting isn't nationalistic, but – just like The Go-Betweens, Smudge, Sunnyboys or Custard – you couldn't imagine it coming from anywhere but Australia.
"Golden Decade" was recorded across Sydney with sessions in an old Australian naval base with Tim Kevin and in the industrial backstreets of the Inner West in Marrickville with Glenn Thompson. It launches at The Union Hotel in Newtown on October 6 with support from Dick Pix. You can hear the single "June" here and find out more at the Mere Noise Records website.