They Fought The Law and The Law Wasn't On The Guest List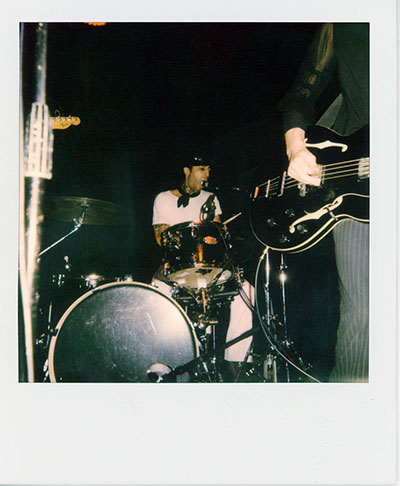 One of our favourite new bands created a stir at their album launch in New York City this week.
Psych--glam-punks Beechwood played Berlin on Avenue A in Manhattan last Saturday to christen the "Songs From The Land of Nod" long-player...only find there were 14 undercover police in the audience.
According to their label Alive Natural Sound, they arrested drummer Isa Tineo: "What major felony had been committed to warrant such manpower? It was for jumping the subway turnstile in 2014 and not paying the $100 ticket."
The incident follows the arrest of two band members for playing a rowdy street party in Manhattan in 2016. At least 14 extra payers through the door should off-set the fine. Word is the cops let him finish the gig - and liked it. But 14 to arrest one person? That's rock and roll in The Big Apple these days.
Tags: alive natural sound, new york city, beechwood, songs from the land of nod