Oz stoner rock Godfather hits Melbourne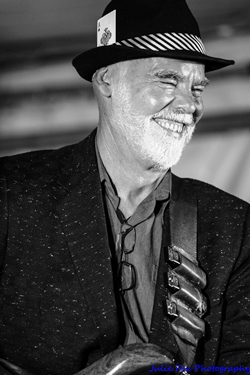 He's been called "the Godfather of Aussie stoner rock" and his status as co-founder of the legendary 70's band Buffalo (also home to Pete Wells who went on to Rose Tattoo) alone entitles Dave Tice to undying respect.
Tice also went on to front UK pub rockers The Count Bishops, formed Sydney's Headhunters and his own Dave Tice Band. Long-running residencies with ex-ACDC bassist Mark Evans made the Tice and Evans duo a fixture in Sydney. His influence on the Australian rock, blues and heavy metal scene has been enormous.
The Sydney-based veteran still has one of the best voices in the business and is playing four dates in Melbourne to showcase his impressive back catalogue, partnering with a band of hot local players:
Thursday 24th September - Mr Boogieman Bar (Abbotsford)
Friday 25th September - Station 59 (Richmond)
Saturday 26th September - The Reverence Hotel (Footscray)
Sunday 27th September - The Flying Saucer Club (Elsternwick)
Tags: live, buffalo, pete, wells, dave tice , rose tattoo, count bishops