Details

By

The Barman

The Barman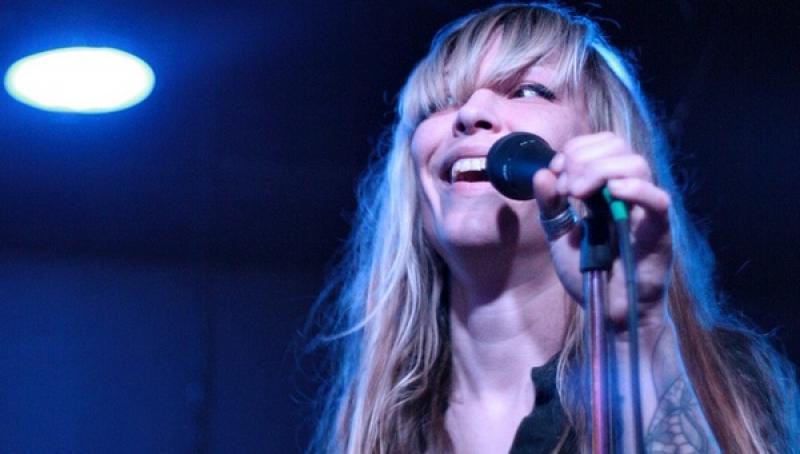 Rachel Nagy of the Detroit Cobras.
The year 2022 is off to a very bad start. Over the weekend, the Detroit Cobras announced co-founder and vocalist Rachel Nagy had died.
Nagy co-founded the Detroit rock-soul band in 1994 with guitarist Mary Ramirez, and Greg Cartright (Reigning Sound, The Oblivians) was a musical collaborator. The band released four full-length albums, toured Australia in the 2000s and was scheduled to play US dates in March. No cause of death was revealed.
The weekend also claimed Nadalyn (Natalie) Schlossman, former manager of the Stooges fan club in the 1970s and a dedicated documenter and champion of the band since.
Known as "The Stoogeling", Natalie lived in Philadelphia and ran the Stoogeaholics Facebook group where former Iggy and the Stooges guitarist James Williamson has paid tribute:
Read more: Vale Detroit Cobra Rachel Nagy, "Stoogeling" Natalie Schlolssman and guitarist Gregory Hilleard
Details

By

The Barman

The Barman
Adelaide is off for now but Sydney and Melbourne are going ahead. That's the news from Melbourne indie-rock legends Even.
Fresh from two rapturously received Xmas shows in Melbourne and still celebrating their best-ever ARIA Album Chart debut (#18) for their double-LP, "Reverse Light Years", Even has postponed their Adelaide album launch on January 8, due to COVID. Tickets remain valid with a new date to-be-advised.
Fortunately, the group has been able to confirm that their Friday, January 7 Sydney launch at Mary's Underground will proceed. A run of Melbourne album launches late in the month are also on. Full dates are below.
Details

By

The Barman

The Barman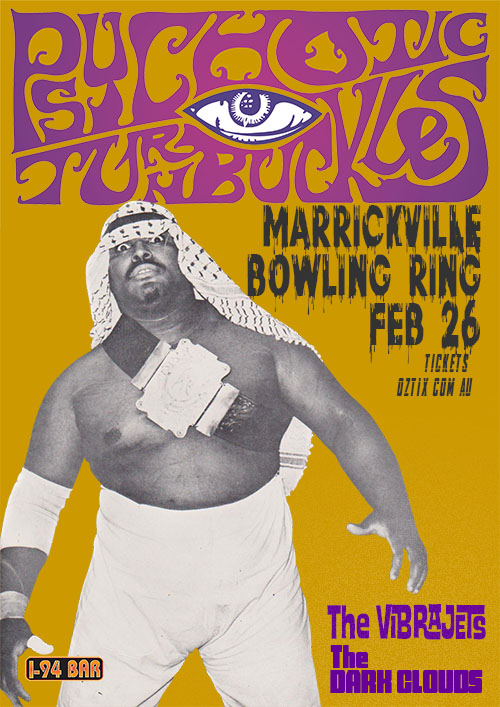 They emerged from the fog of COVID a year ago to give the pandemic the middle finger, riding a container ship to Australia all the way from Pismo Beach.
The Psychotic Turnbuckles have again been coaxed out of semi-retirement in their palatial beachside mansions on the California coast to Destroy Dull Sydney one more time. Tickets are on sale here.
Make being at Marrickvile Bowling Club on Saturday, February 26 your New Year's Resolution to see The Undisputed Champions of Rock and Roll bring the thunder.
Jessie the Intruder, The Grand Wizard, The Psychedelic Unknown, Count Forza and Gorgeous Karl Domah will be laying waste to two pretenders to the throne in Melbourne's The Vibrajets and The Dark Clouds.
Comprised of past and present members of The Stems, The Shimmys, and The Breadmakers, The Vibrajets aren't the garage band the pedigree might suggest.
This is wigged out and twangin' surf and frat and rock'n'roll that goes back to the source – and is best enjoyed while shakin' your moneymaker on the dance floor!