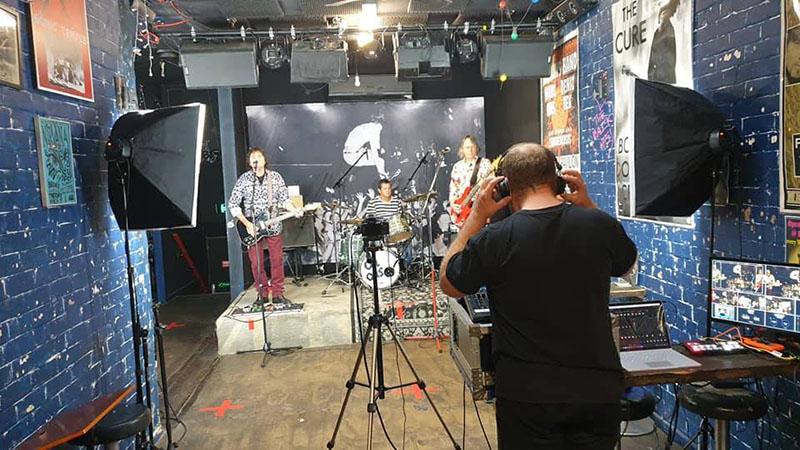 The On and Ons streaming from Sydney venue The Moshpit.
The COVID-19 pandemic has devastated the music industry globally. As if the digital disruption of music sales in the post CD era wasn't enough, the closure of venues has killed the oldest revenue stream known to musicians, the live gig.

As the first industry to close and most likely the last to re-open, the meagre incomes of musicians have collapsed and the outlet for their creativity has disappeared. But being resilient and creative thinking beasts, the music industry and has turned its hand to live streaming as a way out of this abyss.