Details

By

The Barman

The Barman
Excuse us for being excited but cowpunk kings The Johnnys play their first Sydney show since February 2019 at Sydney's Marrickville Bowling Club this Saturday night with the two-headed raunch machine that is White Knuckle Fever and country-rockiers Broham (including former Vanilla Chainsaws frontman Simon Chainsaw.) It's an I-94 Bar show and tickets are here.
Details

By

The Barman

The Barman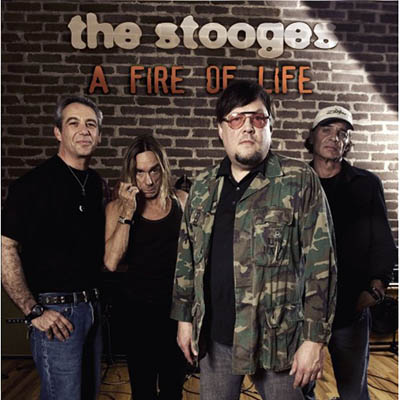 What may be the final word in posthumous Stooges recordings for the foreseeable future is looming on UK label Easy Action and it's a doozy.
Firstly, "A Fire of Life" is a double CD or LP collection compiling 2006 and 2003 live recording by the Pop-Asheton-Asheton-Watt line-up in Sydney and New Orleans respectively, coupled with high quality basement demos of tracks that would appear on "The Weirdness" and an in-store appearance.
It will be rounded off with 11 tracks from the legendary stripped back appearance at Newbury Comics in Cambridge MA in 2003 by Iggy and the Ashetons (with Scott on cardboard boxes!)
You can hear "Dirt" from the Sydney Big Day Out here and here is "Little Doll" from the basement. Pre-order here where you can read the full tracklist.
But that's not all.
Read more: Heads-up for Stooges obsessives: Easy Action to bring A Fire of Life
Details

By

The Barman

The Barman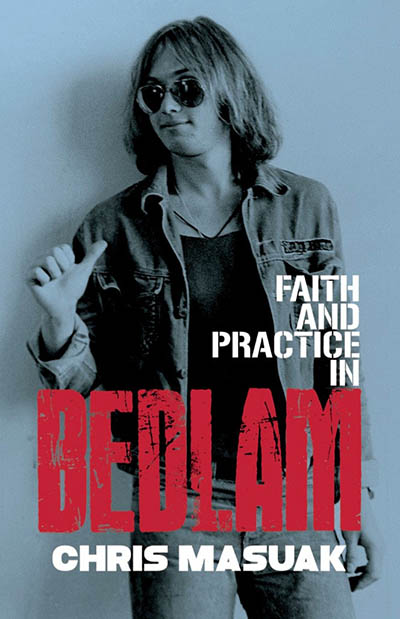 The first autobiography from a Radio Birdman member is on its way. "Faith and Practice in Bedlam" is by the band's former guitarist Chris "Klondike" Masuak (Screaming Tribesmen, Hitmen, The Raouls, Chris Masuak and the Viveiro Wave Riders, New Christs, Juke Savages, Klondike's North 40) and is 4-6 weeks from release.
It's on West Australian imprint High Voltage Publishing and the 280-page paperback is available here at the special pre-order price of $A24.95.
Says its editor (and I-94 Bar writer) Robert Brokenmouth: "When he decided to write about his life, Masuak found that his writing came in short, precise bursts, like songs.
"After a while, he realised that the order in which these stories should be read should not be chronological, but thematic.
"Also, he discovered that his life, as reflected here, formed a trajectory of self-discovery, with redemption peeping out from the wings. To allow us to dwell on that story of self-discovery, most real names have been disguised or omitted."