Peter Wells Memorial set for Sydney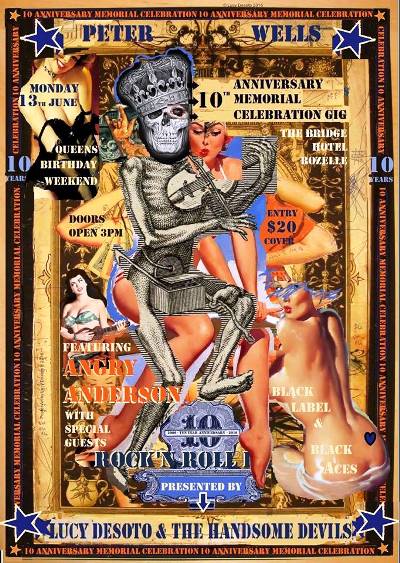 It used to be an annual event and the Pete Wells' Anniversay Memorial Gig is back, in time for the 10th year of his passing.

Presented by Lucy Desoto with her band The Handsome Devils, this year's guests will include Wellsy's Rose Tattoo brother-in-arms Angy Anderson, Black Label and Black Aces.
Venue is The Bridge Hotel in Rozelle, Sydney, on the long weekend Monday, June 13 The gig runs from 3pm "til we're done and dusted".

Wells was the founder of Rose Tattoo and a long-time member of hard-rock pathfinders Buffalo.Lucy Desoto was his long-time partner and musical collaborator in many of his solo bands.
The Handsome Devils are one of Sydney's best-kept hard rock secrets featuring Desoto on vocals and keys, Mighty Mick O'Shea on drums, Steve "The King" King on bass and Magic Mick Arnold on slide guitar.
Tags: live, peter, buffalo, wells, rose tattoo, lucy desoto, the bridge