Pink Fairies resume live gigging in the UK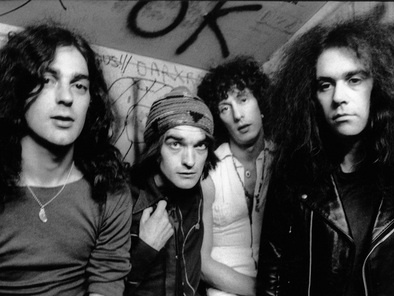 Legendary UK psych rockers the Pink Fairies are scheduled to play the Hop Farm Festival in Kent, England, in July.
They're billed to share a stage on July 5 (day two of the festival) with Peter Hook and Maximo Park, among others. Headlining the main stage that night is the execrable James Blunt (!)
The line-up is Russell Hunter, Duncan Sanderson, Andy Colquhoun, Jacki Windmill and second drummer George Butler.
The Pinks initially announced only two dates - in Bilston on May 15 and at the 100 Club in London two days later - and reports form those shows were very positive.
Further gigs are now planned for October including Hawktoberfest, a multi-band line-up in Manchester with old sparring partners Hawkwind.