The Porkers and X head festival to mark 10 years of Sydney Rock and Roll Markets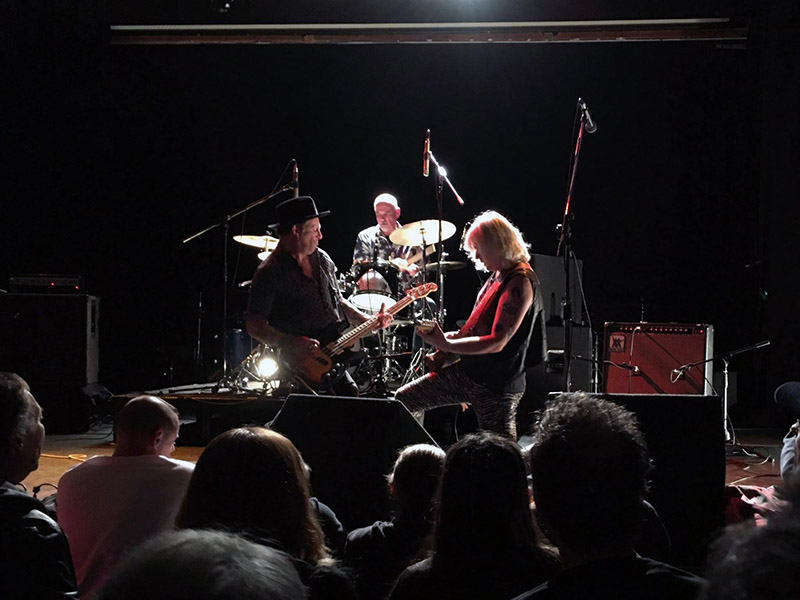 I-94 Bar Stage headliners X.
Sydney Rock 'n' Roll & Alternative Festival will send Marrickville into a high-energy frenzy with a special 10-year anniversary special event, celebrating the lengthy history of Sydney's most unique event, The Sydney Rock 'n' Roll & Alternative Market on March 20, 2022.
The festival, proudly presented by Palmer Events in association with The Factory Theatre and supported by Inner West Council, will feature a huge, heart-thumping entertainment line-up across four stages, headed by ska punk legends The Porkers, along with the best stalls from Sydney Rock 'n' Roll & Alternative Market.
Venue is the multi-stage Factory Theatre. The I-94 Bar will curate a stage with a street-level line-up led by the mighty X. Tickets are on sale now for an event that features: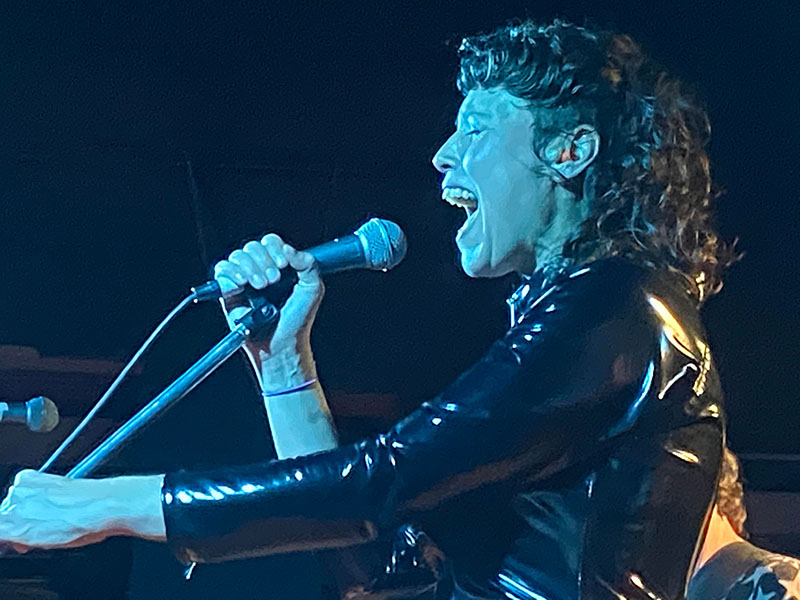 Rubber Necker will open proceedings on the I-94 Bar Stage.
MAIN STAGE (THE FACTORY THEATRE):
Ska-punk hellraisers The Porkers headline a blistering line-up featuring ska, rocksteady and reggae superband The Rocksteady Ratpack (featuring members of The Allniters, Club Ska, The Porkers, Backy Skank, Steppin Razor and The OzSkas); mad, astro-themed rockabilly helmet-heads Men Into Space; roots rockabilly guitar whiz Pat Capocci; jazz-meets-jump blues-meets-rock'n'roll outfit Miss Pia & The Dovetails; explosive neo rockabilly and surf guitar trio
The Hellcat III; and burlesque champion Ginger Foxx. DJs Rod Almighty and Wally Wally.
THE I-94 BAR STAGE – (THE FACTORY FLOOR):
The Factory Floor becomes a heaving sweatshop as high-energy punk rock legends X head a killer line-up featuring psycho-blues-a-billy techno freaks White Knuckle Fever, '60s/'70s-inspired garage rockers Jupiter 5 and high-octane psyche post-punk outfit Rubber Necker.

'60s STAGE (THE FUSEBOX):
Presented by DJ troupe The Crimplenes, this line-up is way outta sight, with power pop garage legends The On and Ons; the long-awaited return of garage rockers The Intercontinental Playboys; '60s garage punk outfit Flipped Kick Outs and indie psych-mods The Smart Folk.
OUTDOOR STAGE:
Fossick the fascinating and fab wares of some of the best traders from the Sydney Rock'n'Roll & Alternative Market to a soundtrack by honky-tonk rockabilly rebels Cruisin' Deuces, dirty surf trash twang quartet Los Monaros plus more tba.Tickets
Sydney Rock and Roll Markets Fetival
Sunday, March 20, 2022
Factory Theatre
On Sale Now via The Factory Theatre
www.factorytheatre.com.au
Earlybird Tickets $43.90 (including booking fee)
Standard Tickets $53.90 (including booking fee)
Tags: x band, factory theatre, sydney rock and roll markets, porkers