Details

By

The Barman

The Barman
R.I.P. Duncan Stewart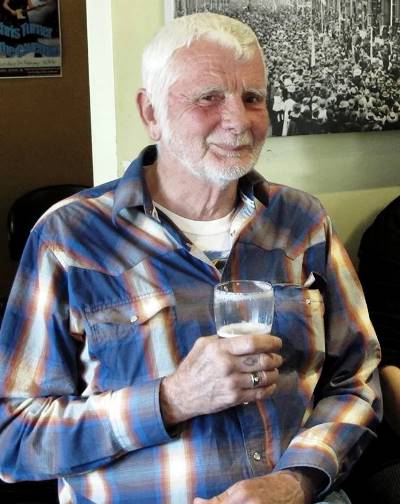 Tributes are flowing freely for Duncan Stewart, onetime host at iconic Sydney and Melbourne rock venues like the Petersham Inn and St Kilda Bowls Club, who has passed away.
Ex-Bambalams frontman Brendan "Wig" Kibble described Duncan as "a true original who gave so much to the music scene".
"A lot of us found it tough getting gigs in Sydney because of what we played, (and) Duncan gave us a 'home' at the Petersham Inn and the Britannia. He touched the lives of a couple of generations of musicians and punters. We're all so lucky to have connected with Dunc."
Psychotic Turnbuckles singer Jesse the Intruder met Duncan when he was publican at the Petersham Inn in Sydney and said his passing was "very sad news".
"Duncan was one of the true great supporters of The Psychotic Turnbuckles (when he) ran the Petersham Inn during the glory days of Sydney rock and roll. Duncan has sadly left this earth for a better place. God bless Duncan."
Turnbuckles gigs at Petersham became legendary and Stewart re-named the hotel's back room as The Pismo Bar in honour of the band.
Charlie Maclean of Sydney band 50 Million Beers said Duncan was "charismatic, stylish, funny and loyal" and "a natural enthusiast of subversion and the music that made its soundtrack. Before Americana was du jour, Dunc was on a mission to support the music he loved come hell or high water. In doing so he helped and encouraged countless young musicians who shared his passion."
Photo by Dominic O'Donnell