Riders on the COVID storm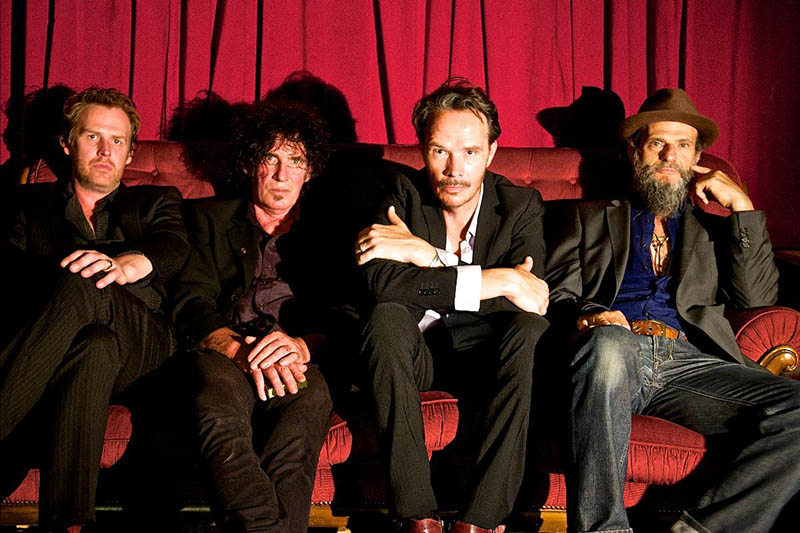 Wendy Morrisey photo
Having trouble keeping up with COVID stalled gigs? You're not the only one. Ex-Wreckery and Bad Seeds member and leader of The True Spirit, Hugo Race, is pushing on with his postponed shows to celebrate the Doors' "LA Woman" album's 50th anniversary. He'll play shows with the True Spirit in Melbourne later this month to make up for past postponements.
Special guest J.P.Shilo (Hungry Ghosts / Pop Crimes – The Songs of Rowland S. Howard) presents his fully psyched version of the Jim Morrison's classic cult performance work "Celebration of the Lizard" backed by The True Spirit.
Opening the night, one-man orchestra Stu Thomas presents his one-man take on the hits of the legendary Lee Hazlewood.
Hugo Race and The True Spirit
present
The Doors' "L.A. Woman"
with special guests
J.P. Shilo with The True Spirit
(Celebration of the Lizard)
Stu Thomas
(The Songs of Lee Hazlewood)
Thornbury Theatre, Melbourne
- Feb 25
Tix here
- Feb 26
Caravan Club @ Archies Creek Hotel, VIC
Tix here
Tags: JP Shilo, hugo race, wreckery, true spirit, la woman, stu thomas