Screamin' Stevie gets his digital download thing on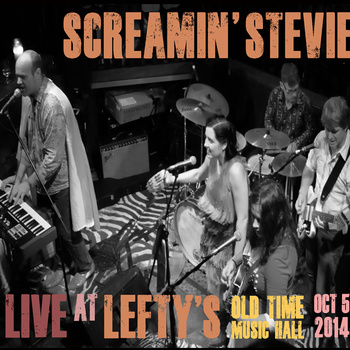 Brisbane's off-the-wall garage soul master, Screamin' Stevie, has dived head-first into the digital world with two name-your-own-price albums, one of originals and the other of cover tunes.
The "Lefty's Old Time Music Hall" releases are live recordings from October 2014 and are now available via Screamin's Bandcamp site. They're being released ahead of a full-blown studio album (probably on vinyl) and a flurry of live shows around Brisbane in May-June.
Heya Bar - Friday May 8
Heya Bar - Friday May 22
Heya Bar - Friday May 29
Greaser - Friday June 19
Ric's Bar - Saturday July 4
You'll find the digital albums and various other Screamin' Stevie releases here.
Tags: screamin