Stranglers head Down Under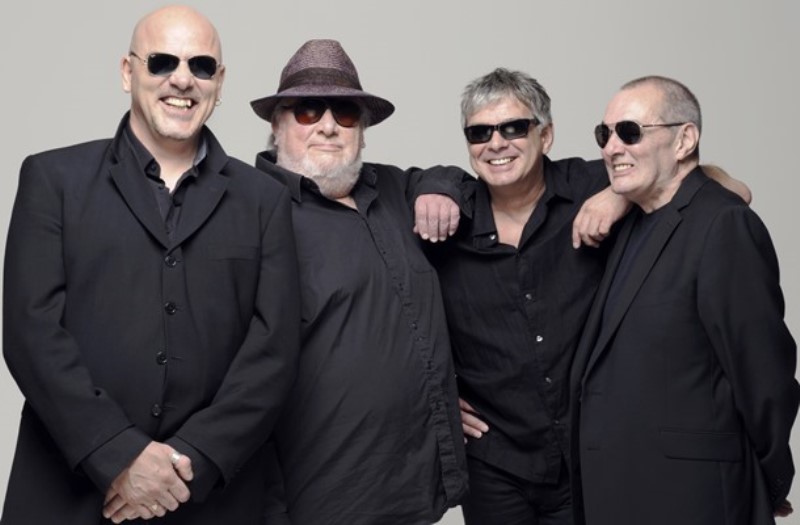 Seminal stars of the '70s Brit-punk movement The Stranglers are making their way to Australia in 2016, celebrating more than 40 years of raising hell.
Winding around Australia to all mainland capitals, The Stranglers will play hits and much loved tracks from their extensive back catalogue, from 1977's acclaimed debut "Rattus Norvegicus" through to 2012's return to form "Giants".
Forming in 1974 in small-town England, The Stranglers are now revered as one of the most exciting, credible and influential bands to have emerged from the British punk scene.
The band revelled in their harnessing of absurdity, making a habit of wrong-footing both supporters and haters with stunts, antics and music that made their radio success even more incredible.
The tour graces some of Australia's best stages including The Metro (Sydney),The Corner (Melbourne) and The Tivoli (Brisbane), giving fans the opportunity to get up close and personal with one of the world's most influential music acts.
Sunday 17th April 2016 | METRO THEATRE, SYDNEY
Ticket price: $79.00 + BF pre / $85.00 door - Doors Open 7:30pm Tickets available from www.ticketek.com.au
Monday 18th April 2016 | THE TIVOLI, BRISBANE
Ticket price: $79.00 + BF pre / $85.00 door - Doors Open 7:00pm Tickets available www.ticketmaster.com.au
Wednesday 20th April 2016 | THE CORNER HOTEL, MELBOURNE
Ticket price: $79.00 + BF pre / $85.00 door - Doors Open 7:30pm Tickets available from www.cornerhotel.com
Friday 22nd April 2016 | THEBARTON THEATRE, ADELAIDE
Ticket price: $79.00 + BF pre / $85.00 door - Doors Open 7:30pm Tickets available www.ticketmaster.com.au
SATURDAY 23RD APRIL 2016 | METROPOLIS, FREMANTLE
Ticket price: $79.00 + BF pre / $85.00 door - Doors Open 6:30pm Tickets available www.oztix.com.au
Tags: punk, live, tour, australian, stranglers