The Mark of Cain receives a mark of fame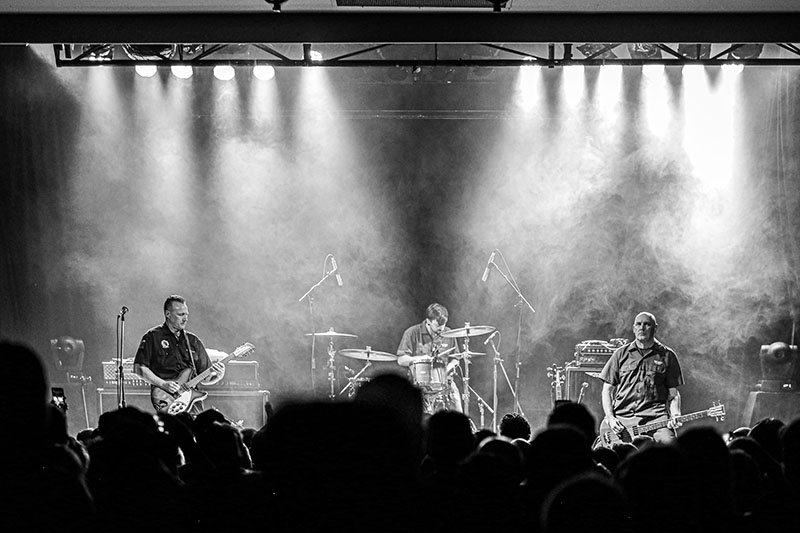 The Mark Of Cain - the band dubbed least likely in their high school year book - return to Australian stages this August in celebration of being the South Australian Music Awards' most recent inductee into the SA Music Hall Of Fame.

TMOC join previous recipients like Jim Keays, Masters Apprentices, Glenn Shorrock, Cold Chisel, Archie Roach, Bart Willoughby, Sarah McLeod and The Zoot. The band will accept the award at a simple ceremony on August 19 at The Gov in Adelaids prior to taking the stage for a full career spanning set.
The Mark Of Cain will also play shows in Sydney, Melbourne this August under the banner "A Different Kind Of Tension", a nod to legendary UK proto-punks Buzzcocks and their influential third album of the same name:
AUG
12 - Max Watts, Melbourne with Totally Unicorn & Chimers
13 - Manning Bar, Sydney with Totally Unicorn & Chimers
19 - The Gov, Adelaide with Placement
Tickets for all three shows go on-sale Friday June 3.. Get yours via feelpresents.com
Comprised of brothers John Scott (vocals and guitar), Kim Scott (bass) and touring drummer Eli Green, The Mark Of Cain have released five albums in their 35 year history including 1989's debut "Battlesick", 1996's breakthrough "Ill At Ease" album and most recent release "Songs Of the Third & Fifth" (2012) featuring former Helmet and current Battles and Tomahawk drummer John Stanier.

Along the way TMOC have also achieved a series of first including being the first Australian band to work with legendary producer Steve Albini (Big Black, Nirvana, Page & Plant), the first Australian rock act to crossover into the dance market via their ground breaking work with local DJ / producer Paul Mac (a move later adopted by silverchair among others) and remain the only Australian act to be produced by former Black Flag frontman and US spoken word performer Henry Rollins. They have appeared in the soundtrack to movies Idiot Box (Degenerate Boy), various surf and skate films and had their track T"he Contender" used as the exit music for contestants on TV show "Big Brother".
Tags: melbourne, the mark of cain, adelaide, sydney, tmoc, australian tour