The Mark Of Cain returns to the fray to tackle cancer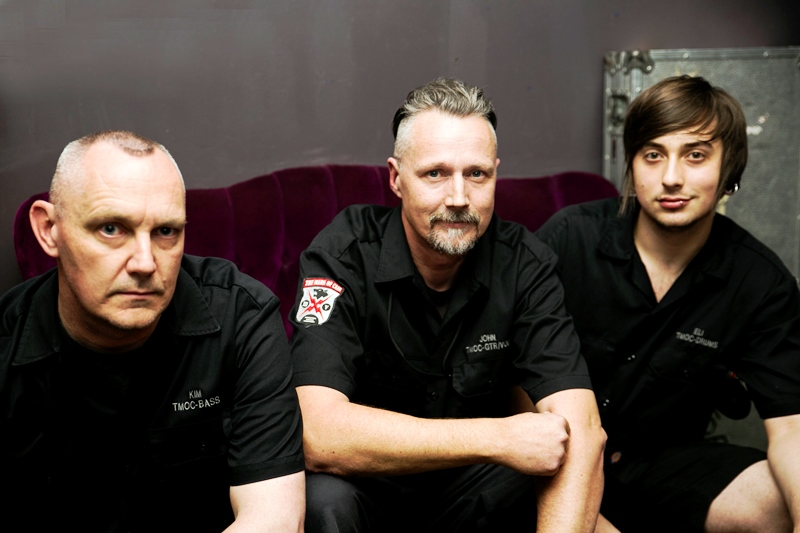 Heavyweights The Mark Of Cain return to Australian stages with a national tour in November and December, including a two-night stand in hometown Adelaide to raise money for a cancer charity.

"Having lost family members, friends and work colleagues to cancer in the past, I thought it was time to personally do something about cancer - not only to raise awareness, but also to do something directly to help fund cancer research," TMOC singer-songwriter John Scott said. "As everyone knows, cancer doesn't discriminate and we are all potentially only a doctor's appointment away from hearing those life changing words."
The Adelaide charity dates (November 25 and December 2) for the Cancer Council are at the Enigma Bar. Scott will also ride in the Beat Cancer team in the Tour Down Under cycling event in January 2016.
Despite the best intenmtion of playing more regularly, the national tour will be TMOC's first since their 2013 and '14 runs to promote their critical-fave "Songs Of The Third And Fifth" album.
Local acts Subtract S and InWoods will join The Mark Of Cain on the respective Adelaide shows. Elsewhere TMOC will be joined by a legion of some of the country's best heavy hitters including Thorax, Making, Batpiss and Greig. Tickets for all shows go on-sale Monday 21st September.
FEEL PRESENTS
THE MARK OF CAIN
TOUR OF DUTY 2015
Wed 25th November 2015:
Adelaide, Enigma 'Beat Cancer Benefit'
+ Subtract S
Tickets $30.00 + bf from http://www.enigmabar.com.au/
Thu 26th November 2015:
Melbourne, Max Watts
+ Batpiss
Tickets $33.00 + bf from maxwatts.com.au and feelpresents.com
Fri 27th November 2015:
Geelong, Barwon Club
+ Batpiss
Tickets $30.00 + bf from barwonclub.com.au and feelpresents.com
Sat 28th November 2015:
Perth, Amplifier Bar
Tickets $35.00 + bf from http://www.amplifiercapitol.com.au/
Wed 2nd December 2015:
Adelaide, Enigma 'Beat Cancer Benefit'
+ InWoods
Tickets $30.00 + bf from http://www.enigmabar.com.au/
Fri 4th December 2015:
Sydney, Manning Bar
+ Thorax & Making
Tickets $35.00 + bf from manningbar.oztix.com.au and feelpresents.com
Sat 5th December 2015:
Brisbane, The Zoo
+ Greig and BARGE With An Antenna On It
Tickets $35.00 + bf from http://thezoo.com.au/
Tags: live, the mark of cain, adelaide, tmoc, tour