Vale Detroit Cobra Rachel Nagy, "Stoogeling" Natalie Schlolssman and guitarist Gregory Hilleard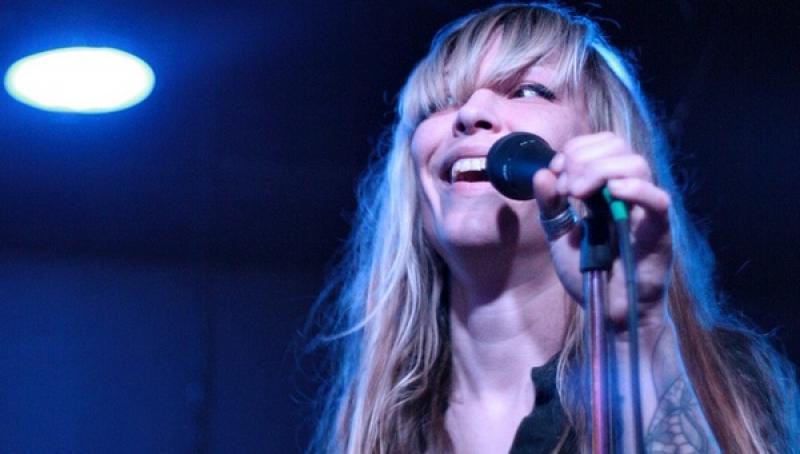 Rachel Nagy of the Detroit Cobras.
The year 2022 is off to a very bad start. Over the weekend, the Detroit Cobras announced co-founder and vocalist Rachel Nagy had died.
Nagy co-founded the Detroit rock-soul band in 1994 with guitarist Mary Ramirez, and Greg Cartright (Reigning Sound, The Oblivians) was a musical collaborator. The band released four full-length albums, toured Australia in the 2000s and was scheduled to play US dates in March. No cause of death was revealed.
The weekend also claimed Nadalyn (Natalie) Schlossman, former manager of the Stooges fan club in the 1970s and a dedicated documenter and champion of the band since.
Known as "The Stoogeling", Natalie lived in Philadelphia and ran the Stoogeaholics Facebook group where former Iggy and the Stooges guitarist James Williamson has paid tribute:
Natalie Stoogeling was there when I joined the Stooges in 1970. She was "all in" on the long shot band that I was now a part of, even long before I was. Throughout the years, she carried the thankless torch.
As the band reunited in 2003 as "The Stooges" and then again in 2009 as "Iggy and The Stooges" she was vindicated in her beliefs as much as we were.
Natalie Schlossman outlived the Stooges as we decided to "pack it in" after Scott Asheton's passing in around 2014. The closure has finally arrived. RIP Natalie Schlossman.
Vale also to Brisbane guitarist Gregory Hilleard, who recently entered hospital in Tasmania with a heart problem.
Greg played in scores of bands in his hometown including Strontium Dog, The Neil Armstrong Experience, The Invisible Empire, Tripod, The Lost Domain and The Standing Eight Counts and performed solo as Papa Lord Dog.
Brisbane label and store owner Donat Tahiraj paid tribute on his own Facebook page:
I'd known Greg since I was 17 and was listening to his music in bands like the Invisible Empire and Tripod before that. They were two of the most original and inspiring bands of early '90s Brisbane for me personally. He was a genius improviser on the guitar to say the least and was well worth missing the last bus home for.