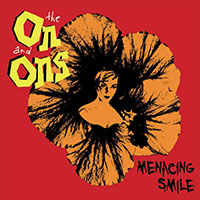 Menacing Smile - The On and Ons (Citadel)
It's an EP with six tracks of primo rocking powerpop from Sydney's arch exponents. Two albums into this caper and The On and Ons sound like they own the space.
Short story: "Menacing Smile" is lined with wall-to-wall hooks and harmonies. Glenn Morris writes impeccable pop tunes and the band delivers them like they were born to do so.