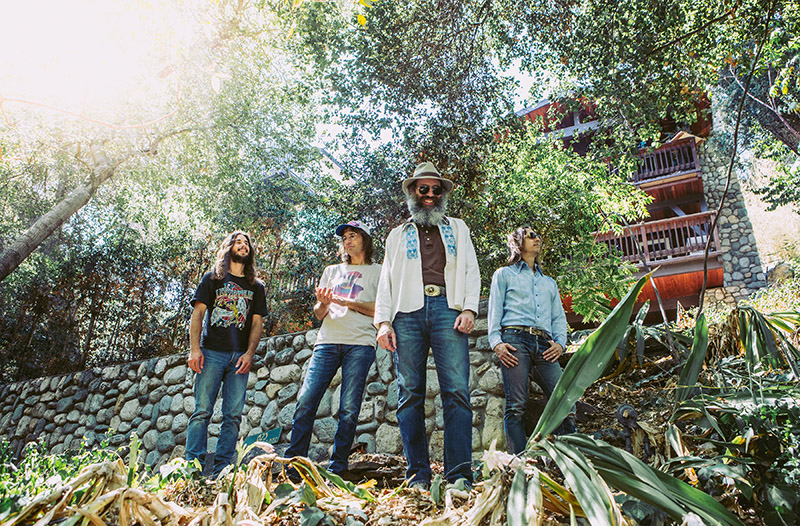 As Comets on Fire burnt out – inevitably perhaps, given the band's incendiary exploration of psychedelic expression – guitarist Ethan Miller looked to the warm and free spirited grooves of '70s rock when forming his new band, Howlin Rain.
For lyrical inspiration, Miller cast his eye over the complex cultural melting pot that is the United States. Howlin Rain's fifth album, "The Alligator Bride", was released mid-way through the Trump era; the band's latest album, "Dharma Wheel", was conceived just as Trump's tumultuous presidency ran head long into the descending clouds of global pandemic.
A prolific touring act, Howlin Rain had been scheduled to tour Australia in April 2020, only to find itself marooned at home as international borders banged closed. Now heading back to Australia for the first time since Comets on Fire toured here 15 years ago, and with "Dharma Wheel" finally released after 18 months' abeyance, Ethan Miller talks about Howlin Rains' symbiotic relationship with America, American culture and Americana.