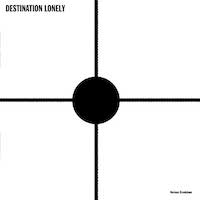 Nervous Breakdown - Destination Lonely (Voodoo Rhythm)
There's more fuzz on "Nervous Breakdown" than an ageing punnet of strawberries from the back of the fridge a month after their use-by date. The band responsible, Destination Lonely, is described as "three angry men from Toulouse", and they sound more crankier than one of their countrymen at the end of a crash diet when they're told by the baker that he's fresh out of baguettes.
Sometimes a large meal is best consumed in a couple of portions and that might be your best approach to "Nervous Breakdown". It's 17 tracks long and sometimes all that distortion and primal skronk becomes hard going - like on the 14-minute noise fest "Nervous Breakdown (big band)".