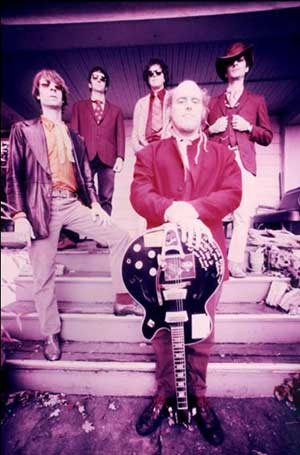 Supergroup The Monkeywrench are touring Australian shores for the first time.
Co-founded in 1991 by Mudhoney's Mark Arm and Steve Turner with Tim Kerr (guitarist for the Big Boys and Poison 13), The Monkeywrench was intended to be a one-album band. With additional members Tom Price (U-Men, Gas Huffer) and Australian Martin Bland (Lubricated Goat) they ended up recording three LPs: "Clean As A Broken Dick Dog" (1992), "Electric Children" (2000) & "Gabriel's Horn" (2008).
Earlier this year, the band reunited to play ATP Festival in the UK plus shows in Seattle and London. With another performance at Sound on Sound Festival in Austin this November, the band decided to add Australia to their schedule.
With another reformation unlikely in the foreseeable future this could be the only time to see these legendary players on the one stage together as The Monkeywrench.
THE MONKEYWRENCH (USA)
AUSTRALIAN TOUR 2016
THURS 17TH NOV
CROWN & ANCHOR, ADELAIDE
Tix via Moshtix
FRI 18TH NOV
THE TOTE, MELBOURNE
Tix via venue website
SAT 19TH NOV
RIVER ROCKS, GEELONG
WED 23RD NOV
BRISBANE HOTEL, HOBART
Tix via Oztix
THURS 24TH NOV
THE BASEMENT, CANBERRA
Tix via Oztix

FRI 25TH NOV
NEWTOWN SOCIAL CLUB, SYDNEY
Tickets via venue website