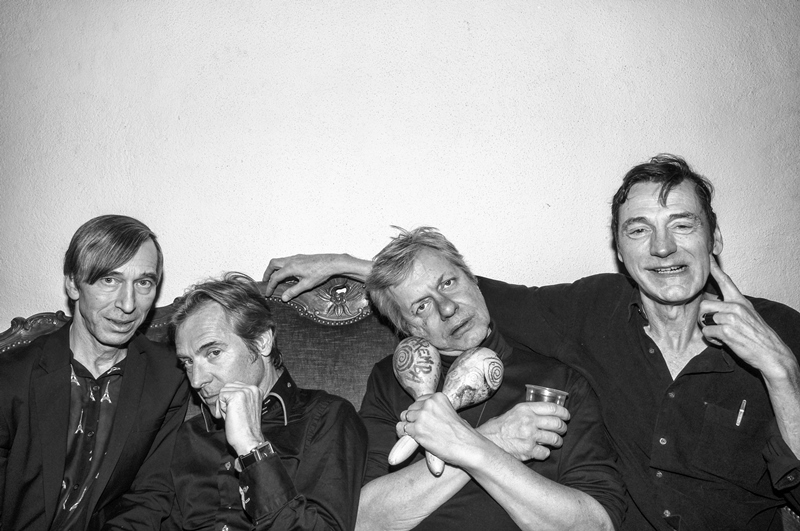 Meet Keith Streng, Ken Fox, Peter Zaremba and Bill Milhizer. Jacopo Benessi photo.
Here's another plea for justice and a call for long overdue respect. Add another name to the list of bands whose "failure" (such a harsh word when applied without context) to break into the mainstream is not just unfathomable but criminal. Ladies and gentlemen, I speak of The Fleshtones, stars of stage and screen and bearers of a vibrant new record, "The Band Drinks For Free", on Yep Roc.
The Official Biography lists it as Album Number 21 (including live releases) and says the band is in its 40th year, but let's dispense with the figures and deal only in facts. The first one is: If you're not listening to The Fleshtones, you're a loser. The second is: It's never too late to shed your loser status.
The Fleshtones emerged from a basement in New York City's Queens borough and onto a stage at CBGB in 1976. Largely written out of histories of the Lower East Side scene despite being fixtures at places like CBs, Max's Kansas City, The Pyramid, Danceteria and Club 57, they went through a trailer-load of trials and tribulations (labels going broke, line-ups in flux, drugs and drink) to "almost make it" in spectacular style.
Details

By

The Barman

The Barman