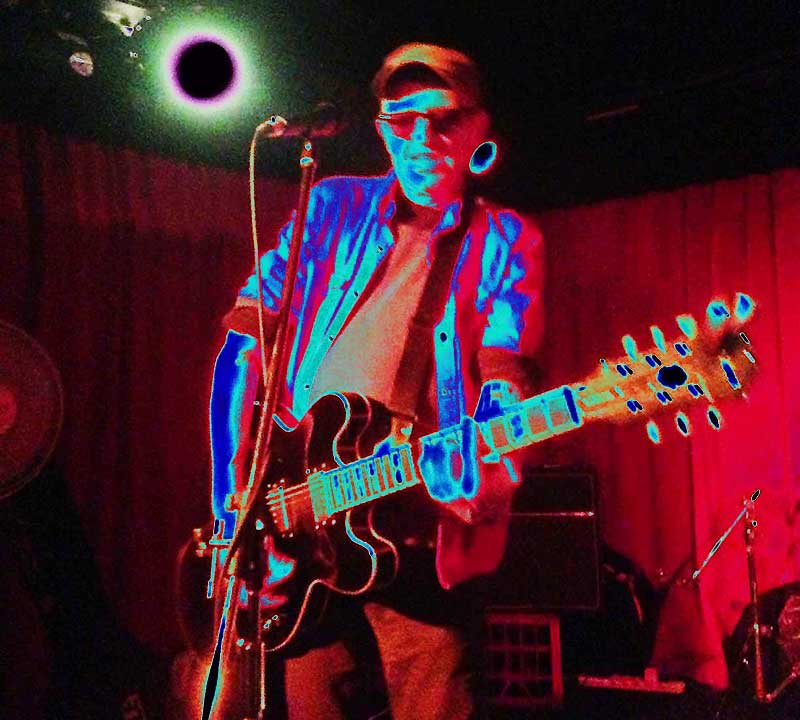 I missed the first band, but I've heard good things. I did catch The Pro Tools.
Led by the extraordinary Pete Howlett, ThePpro Tools hammer at you - they're a lot of noisy, in-your-face fun; coupled with Howlett's almost Dolls-esque behaviour.
"No-one flicks his hair with such elegant contempt as Johnny Thunders," remarked fellow audience member Nazz Nassari tonight, in response to my observation that Howlett's perfectly timed angry slash at his hair toward the end of their set expressed an eloquent contempt). I never saw Thunders, but Howlett has a sort of compressed loathing of his instrument, despite his dexterity and talent, as if somehow the instrument simply cannot do what Howlett wants it to. Therein lies part of the public persona/reality of the man.