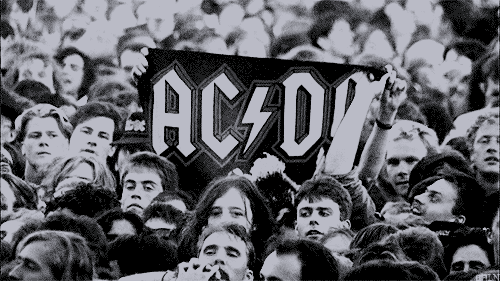 As fans around Australia rejoice at the news of AC/DC's upcoming national stadium tour this November and December it's worth reflecting on how rough, but yet ultimately triumphant, the past 12 months have been for the band.
Almost exactly a year ago whilst working a camera shift for the ABC's 7.30 programme I had the enviable task of working on a story about AC/DC: one of my all-time favourite rock bands. But the feeling was bittersweet: troubling rumours were swirling around about the band's rhythm guitarist and unofficial leader Malcolm Young, elder brother of the more recognisable schoolboy uniform-sporting lead guitarist Angus.

The word was he was suffering from an undisclosed debilitating sickness, rendering him permanently unable to play guitar and therefore leaving the band's plans for a 40th anniversary tour and new album in ruins. The band was to call it a day. Such an integral piece of Australian cultural history: no more?! The 'other greatest rock 'n' roll band in the world' (next to the The Rolling Stones): done and dusted?