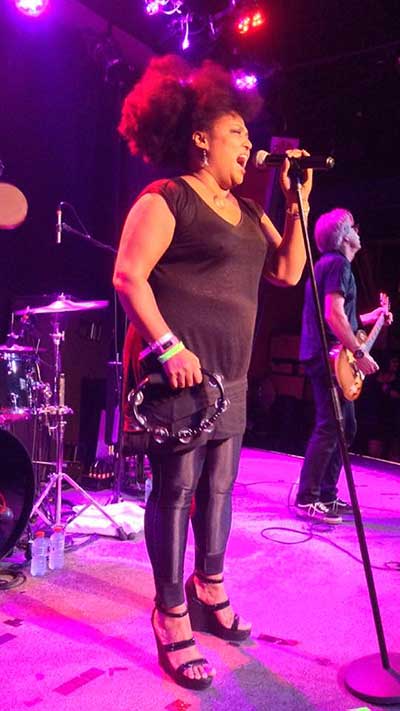 It's late in Adelaide, I got work tomorrow, and I didn't expect to be writing this. So why am I?
When you've seen a band who so effortlessly lifts your spirits, who convince you that you matter, and that they give a damn for the people they've come several thousand miles to entertain; when you see that band put out truckloads of energy, effervescence, fizz and smarts, fronted by one of those extraordinary showmen who make it all look so damn easy you want to form your own band … yeah, well, I owe them.
Who?
The BellRays.
Never heard a song before tonight.
Mainstream entertainment world don't know they exist. Across the road from The Gov is the Adelaide Entertainment Centre, lighting up the sky with a multicoloured display and one of those shifting electronic billboards advertising Neil Diamond, Elton John and Mrs Brown's Boy and that Russell excrescence.
That's where The BellRays should be playing. I once saw James Brown there. The BellRays may not be the same thing, but pound for pound they're just as entertaining, and a damn sight more intimate and friendly.
Pic by Rick De Pizzol