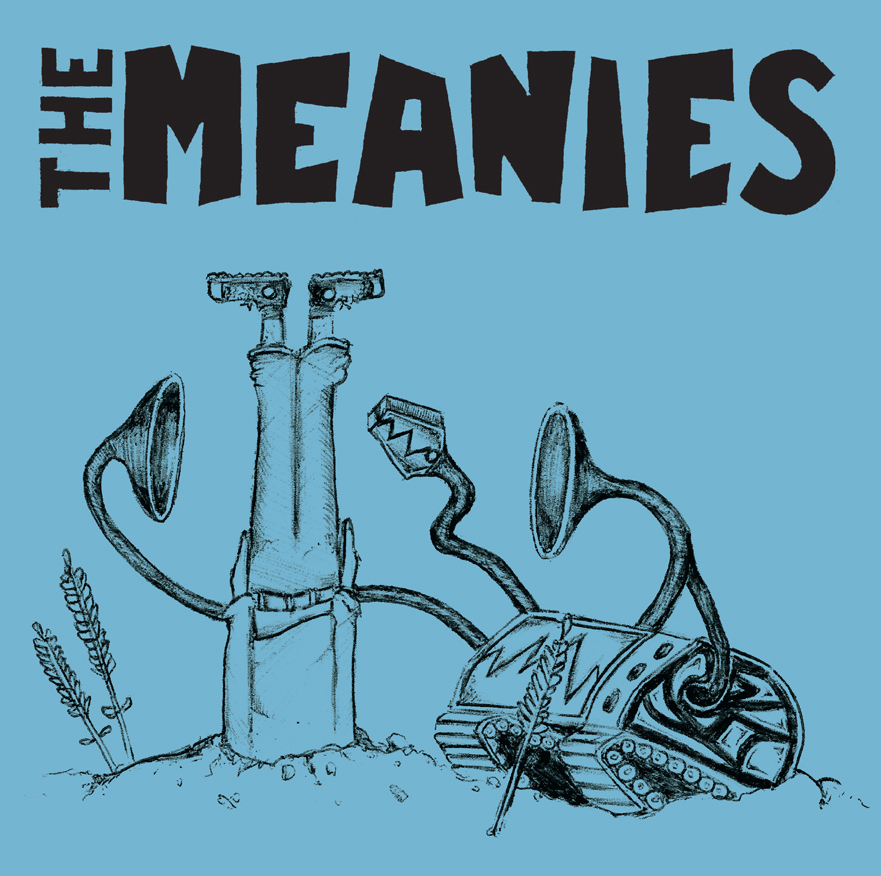 Mighty little Melbourne label Buttercup has taken up the cause of split singles by some of its home city's finest that Infidelity Records was rolling out when they shut their doors. The concept is an A side from a headliner backed with a couple of bands covering the lead-off band on the flipside. Putting The Meanies, Digger & The Pussycats and The Double Agents on the same slab of seven-inch vinyl is an inspired idea.
The Meanies are as much a Melbourne institution as that odd football game they follow and the venerable Tote Hotel. Their song, "Gravity", is a particularly sticky piece of ear wax with a catchy vocal line and sharp guitar solo. The vocal harmony fade out will have you reaching for the turntable tone arm to play it again, even if your name isn't Sam.
Flip the 45 over and the explosive cover of "Gangrenous" is typical of the musical hand grenades that duo Digger & The Pussycats have lobbed in pubs and cafes from Geelong to Lower Europe. Bratty and brilliant and at 1min43sec it's over before you can get bored.
The other cover song by The Double Agents is (as far I know) posthumous and only a touch over a couple of minutes long, But what quality minutes they are. The groove on "Cock Rock Lips" sounds like The Sensational Alex Harvey Band hitting high-gear in their tour van on a boozy road trip through the wilds of St Kilda. Too good not to hear again.
/12
Details

By

The Barman

The Barman