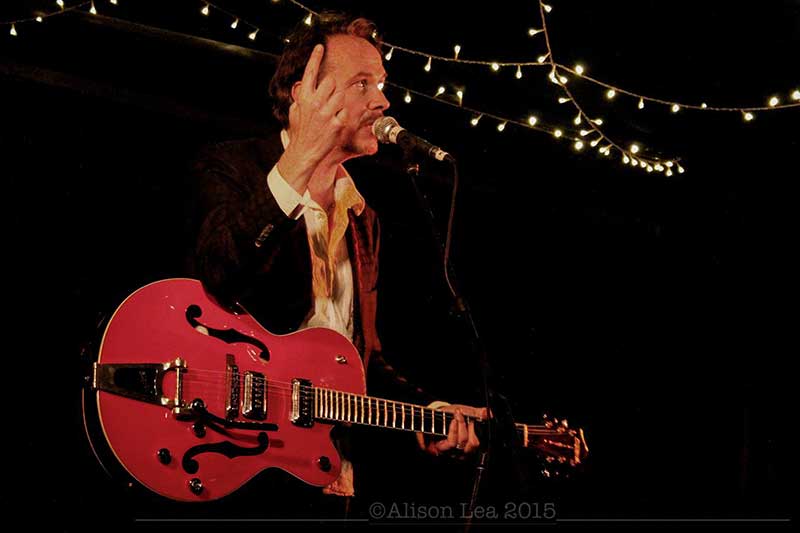 Hugo Race makes a point
Adelaide's Wheatsheaf Hotel (aka the Wheaty) is one of those modernised, forgotten pubs with pricey but excellent wines and beers. Local families bring their kids and they run amuck.
There is a beer garden, but few people smoke (which I can't understand). Coffee and hot chocolates are available at the bar. There are no pokies and no ATM (you withdraw at the bar). They have exhibitions of art, photography, hairdressing and whisky tasting.
The back room (where bands play) is essentially a newish tin shed with a ceiling, lights, formica tables and period chairs, and everyone squashes in somehow.