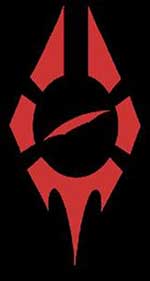 Riding to Newcastle to catch the first show of Radio Birdman tour is the obvious choice. Didn't quite seem like it, trying to get outa Sydney on a Friday arvo. I took a quick spurt up the footpath a few times to relieve the tension. Then we hit the freeway and Jenny gave me that tap on the left hip that means 'slow down' but I was doing 90mph through one of the tighter curves and slowing down wasn't the point. Nor possible. Can't brake a motorcycle unless it's reasonably upright.

1982, the first time I really heard Radio Birdman was the 1976 2JJ show at midnight on a Monday. Used to be a lot of good movies on late back then, 'Vanishing Point', 'Bonnie and Clyde', 'Five Easy Pieces.' One night I walked into my little bedroom at the back of the house, flicked on the radio and my life changed.

Every friend and lover, every beautiful terrible moment, it all started then. It's been one hell of a ride and the road rolls ever on.