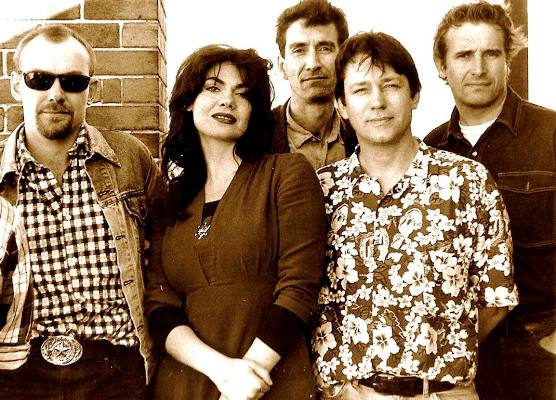 It's shaping as a Blink And You Might Miss It Moment: Star-studded Sydney band The Stepfords are reforming "for one night only" on April 11.
The gig will coincide with New York-based singer Monica McMahon being in Australia and guitarist Jon Schofield (ex-Paul Kelly & The Messengers) celebrating his 60th birthday.
The Bat and Ball Hotel in Redfern is the venue and fittingly so - it was one of The Stepfords' favourite haunts.
With a line-up of McMahon, Schofield, Jim Bowman (ex-Ed Kuepper), Clyde Bramley (ex-Hoodoo Gurus) on bass and Iain Shedden (ex-Saints) on drums, The Stepfords were a staple on the inner-Sydney scene of the '90s.
Details

By

The Barman

The Barman