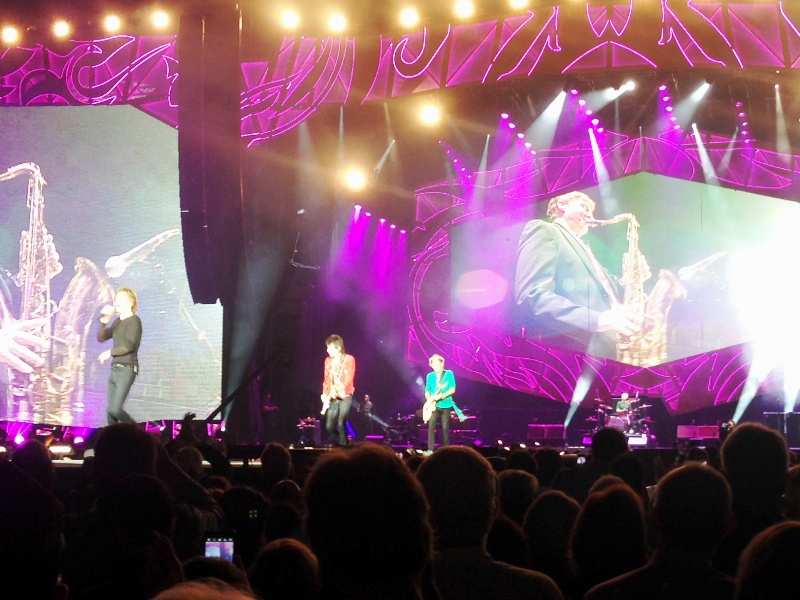 Voula Williamson photo
For the last two weeks, Stones fever, ably abetted by the broadsheet newspaper, has hit Adelaide.
Not for everyone, of course, mostly fogeys. Of which I am one.
In the days running up to the gig, Stoneswatchers staked out their hotel, their rehearsal 'room' (disused Glenside Mental Hospital, not that there's any shortage of clientele, just that funds are a bit short apparently).