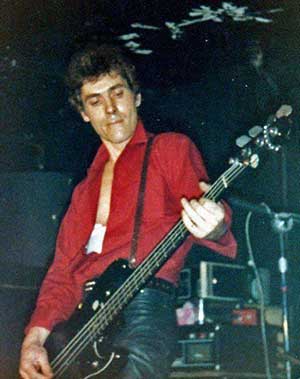 Former Johnny Thunders and the Heartbreakers bass-player Billy Rath has died after a long illness.
Rath had been in ill-health for some time and left a hospice to be at home with his family in Boston.
Rath replaced Richard Hell in the Heartbreakers in 1976, recorded their debut album "LAMF" and remained in the ranks for the band's innumerable reunion appearances.
He was briefly a member of Iggy Pop's touring band before disappearing from the music scene in the 1980s.
Clean and sober, he studied psychology and theology, worked as a drug counsellor and lived in Massachusetts. In 2010, he formed Billy Rath's Street Pirates, a line-up of which he was still playing with and recording until falling ill.
Rath's passing leaves guitarist Walter Lure as the sole surviving member of the classic Heartbreakers line-up.