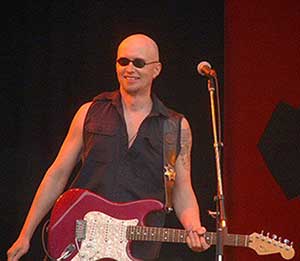 The announcement of an Australian tour by a re-tooled Radio Birdman has provoked a savage reaction from overlooked guitarist Chris Masuak.
Speaking from his home in Spain and amplifying his comments via his Facebook page, Masuak described his exclusion as "cowardly and vindictive".
"Despite my declared readiness, willingness, and assurances to put the band's interests and reputation well ahead of any personal differences I am 'not invited to participate' in the upcoming tour and promotion of the ultimate release of a band I have been associated with for 40 years," Masuak said.
Details

By

The Barman

The Barman