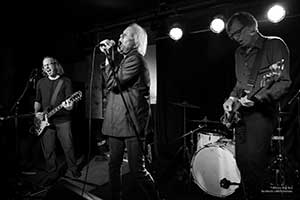 This Saturday night show in an old and recently re-opened Sydney venue was the last stop before Europe for the New Christs who were due to fly out two days later. It's an odd atmosphere.
Tonight's the first opportunity for friends and acquaintances of the late Christian Houllemare, longtime bass-player with the band, to gather and share their sorrow.
It's less than a week since his passing and the mood is understandably muted.
Details

By

The Barman

The Barman