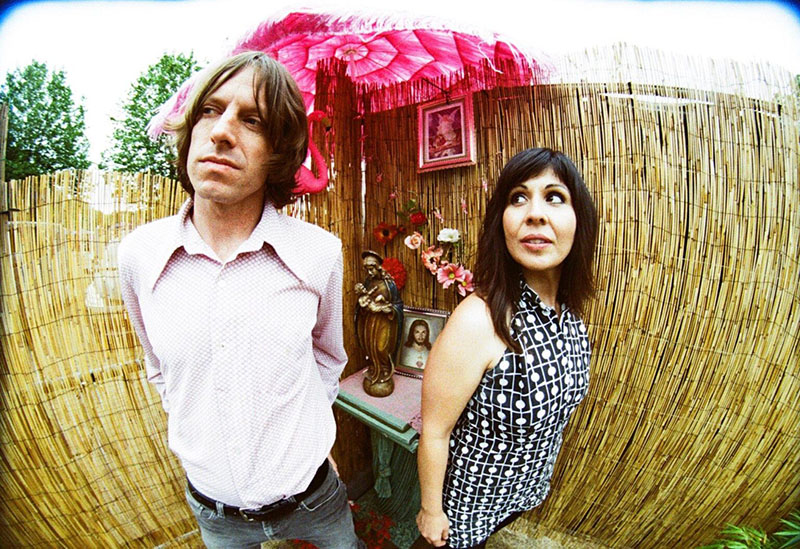 Pat and Lety Beers.
Combining elements of 60s garage, funk, soul and old time rock 'n; roll showmanship, San Diego's The Schizophonics are one of the "hardest working" bands you'll see. And I mean "hard working" in reference to when they hit the stage.
Singer/guitarist Pat Beers comes across like a mix between Jerry Lee Lewis and an eight-year-old kid on too much red cordial; the man never stops. While some singers take five to get a breath, Pat keeps the party going with some amazing onstage moves that would score high in any Olympic gymnastics competition.
While the bass often switches, Pat and drummer/wife Lety Beers are the core and soul of the group. The two of them, along with their beautiful dog Beanie, spoke to me via the zoom machine on the eve of their return to Oz.