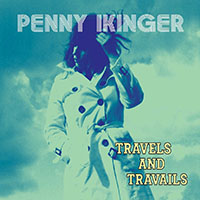 Travels and Travails – Penny Ikinger (Off The Hip)
Originally slated to be a Best of album, "Travels and Travails" is a collection of 11 songs from Penny Ikinger'scareer, spanning 2004-23. Considering it was recorded with half a dozen different bands in various places around the world, it hangs together remarkably well.
There's no real need to reference Penny's musical beginnings in the hothouse that was Sydney's underground in the 1980s. It's as an artist in her own right back in her hometown of Melbourne, that she's made her mark.
She also has a appetite for taking her music offshore. These are collaborations with artists from France, Australia, Japan and the United States – live and in the studio. Fans will recognise the odd re-working of previously released material, but most cuts are new.
Details

By

The Barman

The Barman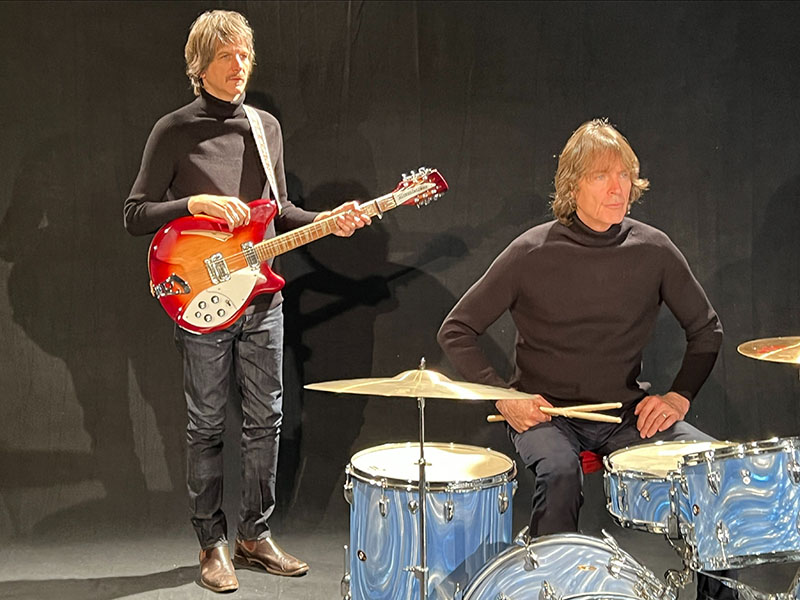 Jody Stephens, sole surviving member of iconic early '70s power pop legends Big Star, and latest song-writing partner Luther Russell are bringing their band Those Pretty Wrongs to Australia in August.
With a third album under their belt, Those Pretty Wrongs recall the soulful jangle of Big Star and '90s alt-country. Stephens' presence will instil adoration among fans of his previous work.
Stephens is the only man other than Alex Chilton to play on all three of Big Star's peerless original albums. He was also a member of supergroup Golden Smog, alongside members of Wilco and the Jayhawks.
Details

By

The Barman

The Barman

The Handsome Dick-less Dictators have a new video-single out - a cover of The Osmonds' 1972 hit "Crazy Horses". It's among a bunch of songs apparently recorded for a forthcoming album. Thumbs up or down? Leave a comment below and let us know.
Details

By

The Barman

The Barman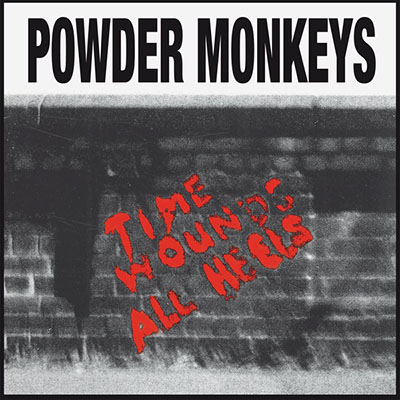 And not before time: Finally seeing the light of day again is a remastered vinyl edition of the Powder Monkeys' classic album from 1995, "Time Wounds All Heels".
"Time Wounds All Heels" was originally released on the Dog Meat Records in Australia and was recorded by the power trio line-up of Tim Hemensley, TJ Ray and John Nolan. The Melbourne band was an unstoppable force, a powerhouse comparable to the finest moments from the MC5, Motörhead, and Black Flag.
Spanish label Bang! Records is re-issuing the classic which is usually considered the group's finest recorded moment, and one that has been out of print in any form for many years.
It includes an inner sleeve and poster and can be procured here.
Details

By

The Barman

The Barman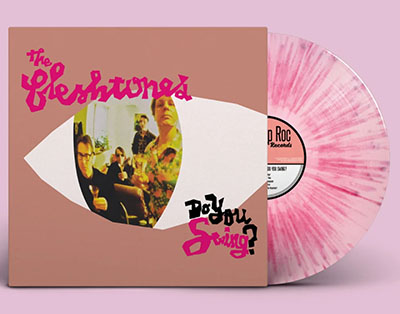 Garage rock legends The Fleshtones released their Yep Roc debut "Do You Swing?" in 2003 to wide-acclaim. Two decades latyer, it's being re-issued on vinyl.
Produced by Southern Culture on the Skids' Rick Miller at his infamous Kudzu Ranch recording studio, the songs answer the question proposed by the album's title, featuring a swingin' selection of 11 original tunes,plus Super Rock renditions of The Searchers' "Alright" and Led Zeppelin's "Communication Breakdown."

The album has been out-of-print on vinyl since its original 2003 release and fetches tidy sums in the circles of garage rock aficionados. It's been remastered for vinyl by Mike Westbrook of MW Audio and is pressed on limited edition pink splatter vinyl. Buy it.
Details

By

The Barman

The Barman

Coming at you from Maitland, NSW, The Golden Gaytimes have released the video clip for their new single "The Golden Gaytimes Theme" (out digitally on July 14), from their debut album "Hot As Buggery", out now via Half A Cow Records/MGM.
The Golden Gaytimes (featuring members of Muzzy Pep, The Sleepy Jackson, Forever Since Breakfast and The Great Dividing Range) with the one and only Jane 'Jane-O' Harvey up front. Their recently released debut album has inspired a run of madcap, psychedelic and party atmosphere gigs, guaranteed to have punters heading for the dance floor.
The Golden Gaytimes will be out and about spreading the love and sharing their uninhibited, feel good vibes across the Australian East Coast.
The Golden Gaytimes
JULY
21 - Petersham Bowling Club, Sydney NSW
+ Creme Brulee and Nighttime & Child
22 - Figtree Sports, Wollongong NSW
29 - Link & Pin, Woy Woy NSW
+ The Silver Dragons
SEP
1 - Beaches Hotel, Thirroul NSW
15 - Lulie Tavern, Abbotsford VIC
16 - Coburg RSL VIC
17 - St Kilda Bowling Club VIC
OCT
13 - Marrickville Bowling Club NSW
NOV
10 - Stag and Hunter, Newcastle NSW
DEC
9 - The Tav Old Bar NSW
15 - TBA, Gold Coast QLD
16 - Stranded, Brisbane QLD
Details

By

The Barman

The Barman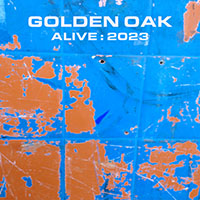 Alive 2023 - Golden Oak (Iceage Productions)
As you probably know, the Australian Iceage label is known for extraordinary experimental, electronic, drone, industrial and general fist-in-your-sleepy-face noise.
On the other hand, Golden Oak is known for its cheap, usually cask-borne, wines and fortified wines. Golden Oak is beloved of ... well, I won't say it, but you know who I'm talking about.
One assumes that, by choosing the band name, there is a droll (if not perverse) joke afoot.
Details

By

Robert Brokenmouth

Robert Brokenmouth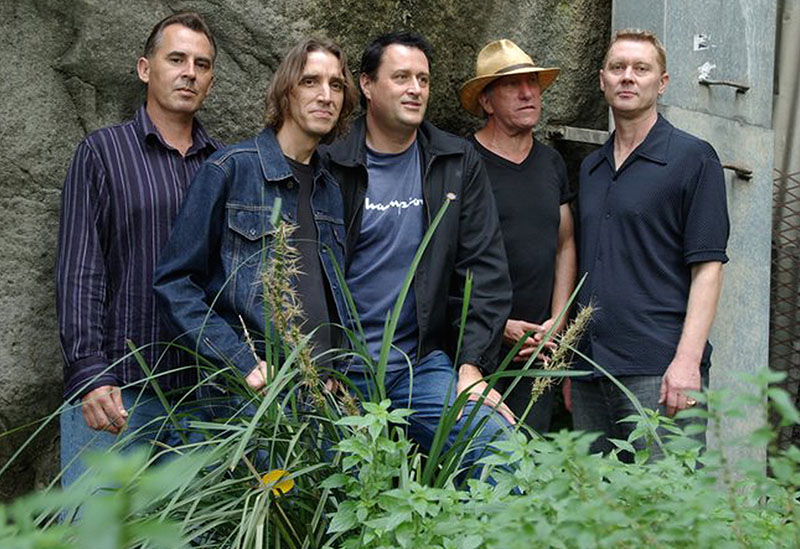 Died Pretty has reluctantly cancelled its run of Australian shows in October due to health concerns for band members Ron Peno and Chris Welsh. In a statement on Facebook an hour ago, the band said:
With much regret we have to announce the cancellation of the upcoming October shows due to health issues of two members of the band.


Ron's cancer fight is ongoing and he has recently commenced further treatment that will make it impossible for him to perform in the near future.
Chris has recently been diagnosed with lung cancer and his treatment schedule will also make it impossible for him to perform in the upcoming months. With both of them unavailable in October we are forced to accept the cancellation as a necessary action to insure their health and comfort.
Details

By

The Barman

The Barman
P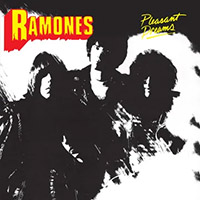 leasant Dreams - Ramones (Rhino Records)
Pleasant Dreams Demos – Ramones (bootleg)
(Written from 23 May through 3 July 2023)

Ever notice how our first impressions are the strongest? That whatever we encounter first, stays with us, often for decades, and often despite intellectually knowing that that first impression is in fact wrong?
Like lasagne sticking to a carpet (don't try this at home) or a losing soul clings to pride, with both pasta sauce and draining soul not having a clue about what they're sticking to, or why, or even that they are sticking to anything.
Similarly, what we discover when we're young often stays with us no matter how wrong we might be.
Details

By

Robert Brokenmouth

Robert Brokenmouth